New TV series for women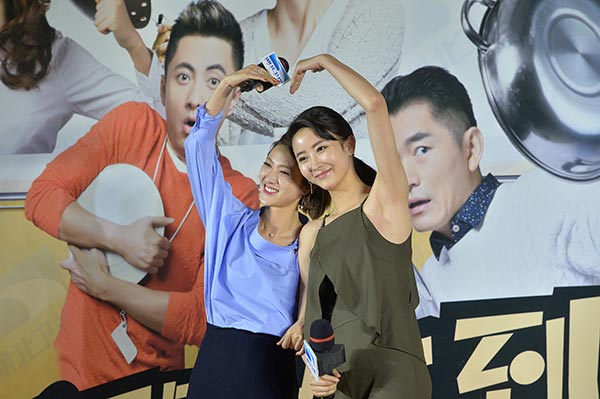 Actresses Sui Junbo (left) and Hu Dandan, starring two best friends, promote the forthcoming TV series Sister, In Law on Nov 24. [Photo provided to China Daily]
The TV series Ode to Joy, which was a hit among female viewers in China in June, is now being followed by the drama Sister, In Law. Women make up the majority of TV viewers here.
The 50-episode new series that stars Hu Dandan and Sui Junbo in lead roles, started to air on two satellite TV channels from Hubei and Henan provinces on Sunday.
The tale follows two best friends, who turn into foes after one's father divorces to marry the other's mother.
Related:
British and German TV productions each win three International Emmys