Culture Insider: The evolution of bookmark in ancient China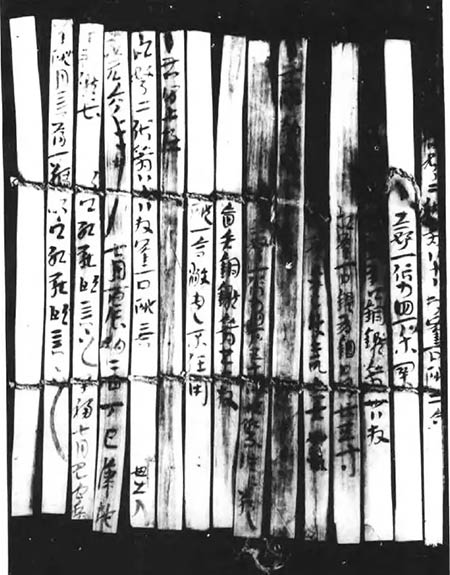 A bamboo book [File photo]
For centuries China has been associated with learning, innovation and rich culture. With emphasis on knowledge so deeply interwoven in the country's history, it's no wonder that there's no shortage of books.
But that raises another problem: How do you find the book you want?
It is said that the books housed in Tang Dynasty (618-907)'s Jixian Palace were distinguished by their colors: red, green, blue and white. When looking for certain books, the color code was the first thing the reader looked for. The method used during the Tang Dynasty was very different from today's.
At that time the books were made of bamboo and wooden chips, with different chips being tied together with strings to compose the book. After somebody finished reading a book, they would roll the book from the tail end and the top end will be left outside. Usually, two empty chips will be put in the top end and the chapter name will be written on the back of the empty chips. So when somebody took the book, they would know the content without opening it. This became the embryonic form of the earliest bookmark.