Home / Culture / Film and TV
Ten movies that got people talking in 2016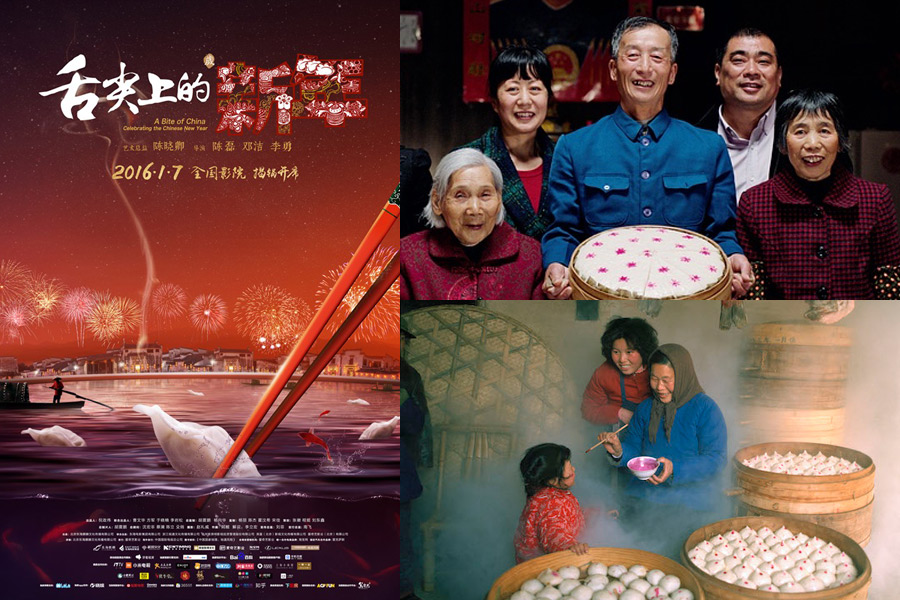 A poster of the film A Bite of China: Celebrating the Chinese New Year [Photo provided to chinadaily.com.cn]
No.4 A Bite of China: Celebrating the Chinese New Year: 8.4
A spin-off of one of the most influential documentaries aimed at Westerners airing on China Central Television in 2012, A Bite Of China: Celebrating The Chinese New Year takes audience members through the various cooking styles across China which are used to mark the Spring Festival.
Unlike the TV version of the show, this is a full-length feature. A total of 43 dishes from 24 areas are presented in the 85-minute feature.
Film director Deng Jie said: "This might be the most delicious film ever! This film presents a huge feast for your eyes. Probably a familiar scene of putting meat to fry in a pan may even appear very extravagant. We've committed more of our efforts to offering enough of a feast for both eyes and ears in cinemas."