Chinese movie mogul Wang Zhongjun holds solo exhibition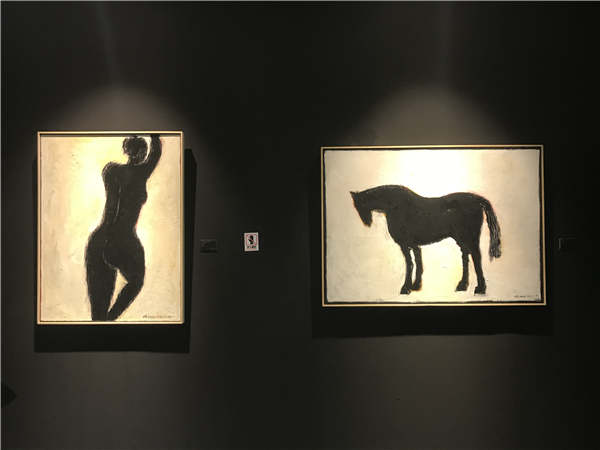 Wang Zhongjun's artwork on display [Photo by Lin Qi/China Daily]
Chinese movie mogul and art collector Wang Zhongjun, 56, is holding a four-day solo exhibition titled "That Is It" at Beijing's National Agriculture Exhibition Center.
He is showing about 20 oil paintings that display obvious influences from French artist Henri Matisse (1869-1954) and abstract expressionism, a post-World War II American painting movement in the 1940s which Wang says has inspired him recently.
The majority of the paintings, featuring vibrant colors and a non-figurative style, were created last year in Wang's studio in Los Angeles, where he enjoys staying for the holidays and visiting museums.
Wang has art assistants there who have helped improve his techniques with colors and composition.
Wang chairs Huayi Brothers Media, one of China's largest home-grown entertainment companies. He is also known for collecting contemporary Chinese artwork.
In recent years, he has splashed millions with impressionism and modern art at auctions abroad and also started to paint himself. He said he has loved painting since he was a child. He has held three exhibitions of his works in Beijing so far.