Home / Culture / Film and TV
Ten movies that got people talking in 2016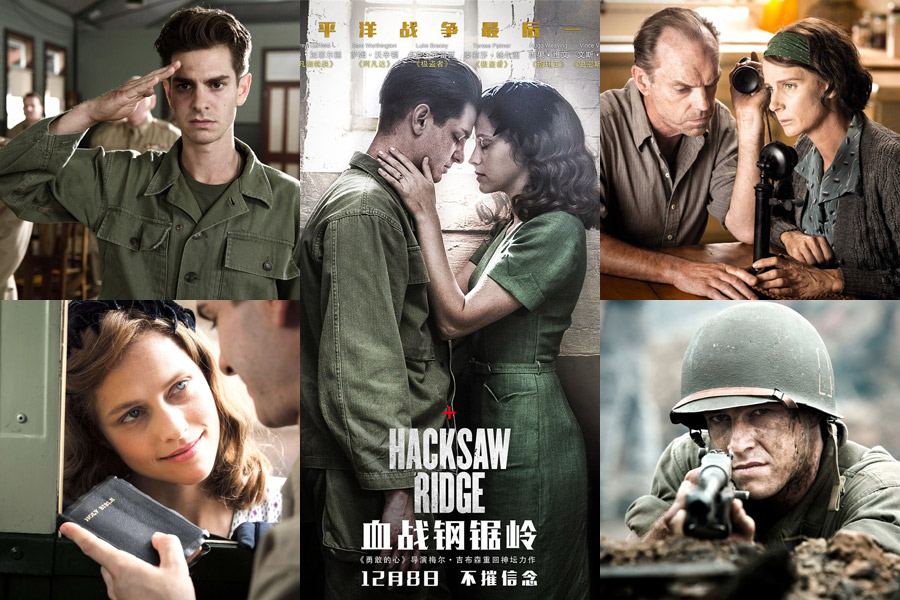 A poster of the film Hacksaw Ridge [Photo provided to chinadaily.com.cn]
No.2 Hacksaw Ridge: 8.8
Hacksaw Ridge is a 2016 biographical war film about the World War II experiences of Desmond Doss, an American medical doctor who was a Seventh-day Adventist Christian, who refused to carry or use a firearm or weapons of any kind. Doss became the first conscientious objector to be awarded the Medal of Honor for service above and beyond the call of duty.
Since its premier in the United States on November 4, it has received very positive reviews, been nominated for numerous awards, and grossed $120 million worldwide.
"A great strong story for the viewers and good roles for actors. Action scenes are horrific and excellently made, it really shows that war is hell. I would highly recommend this even if you do not like war movies," Facebook user Mosku wrote.