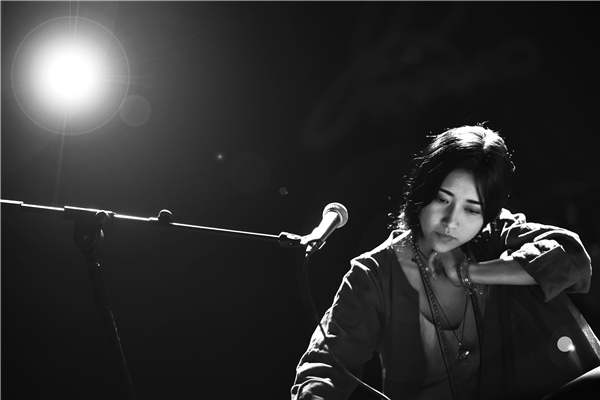 Yunggie Ma will present music inspired by her cultural roots in her debut album. Photos provided to China Daily
Yunggie Ma mixes folk tales and ancient rhythms of a Tibetan county in her debut album, Chen Nan reports.
Singer Yunggie Ma was born in Medog in Southwest China's Tibet autonomous region, where the county's natural beauty and the Monba ethnic people's migration some 400 years ago have become sources of folk stories and music.
The land has also added its mystic charm to Yunggie's songs.
Her just-released debut album, Lament for the World of Suffering: The Sacred Land of the Lotus, is dedicated to her hometown and the Monba people.
To promote the new album, the 30-year-old singer will tour Beijing, Shanghai, Guangzhou and Shenzhen later in the month.
The album is inspired by folk tales.
The song Elegy, for example, is about a bunch of orphaned young geese, who are crying for their mother by a lake considered sacred. The pilgrims passing by are so moved by the wailing that they begin to chant prayers, seeking the lake's help for the lonesome creatures.
The lyrics go: "May all pain and sorrows leave them, and may such tragedies never return. Bless all creatures suffering in this world."
Three songs on the album are ancient Monba tunes that relate to faith, the Monba migration story and the ethnic group's connection with nature.
"For the Monba people, faith is life. And singing can express our feelings strongly," the soft-spoken Yunggie tells China Daily.
The population of the Monba people in China is fewer than 10,000, with elderly members of the community still following their traditional customs and lifestyle.