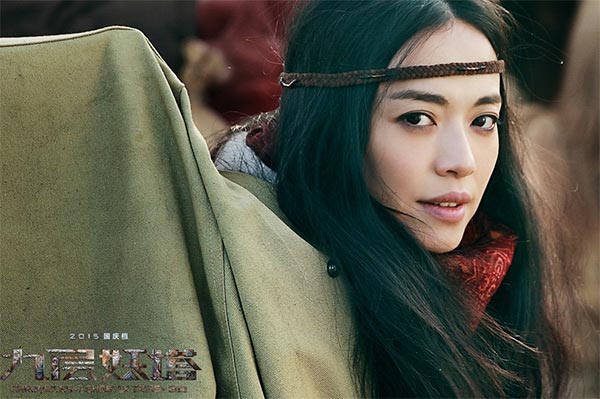 A stil shot from "Chronicles of the Ghostly Tribe". [Photo/Mtime]
Zhang Yiwu, a professor and film critic of Peking University, said the stunning performance of movies mentioned above have displayed great progress in the quality of Chinese commercial films and a narrowing gap between the domestic film industry and Hollywood.
He attributed the phenomenon to the ever expanding Chinese film market, which is the world's second largest.
According to SARFT data, it took eight years for China's total box office to shift from less than 900 million yuan in 2002 to more than 10 billion yuan in 2010.
Three years later, China's 2013 box office reached to 20 billion yuan.
By Sept 5, Chinese cinemas took in 30 billion yuan, already exceeding the 2014 total of 29.6 billion yuan.
Lu Chuan, the director of "Chronicles of the Ghostly Tribe", agreed China is catching up but stressed the country's film industry still lags behind Hollywood's special effect techniques and investment.
To ensure quality, Lu invited special effect teams from "The Day After Tomorrow" and "Gravity" to participate in the post-production of his new movie, an "unsustainable" practice in Lu's opinion.
"We cannot count on Hollywood professionals every time we need help, it will cost us a fortune," said the famed director.