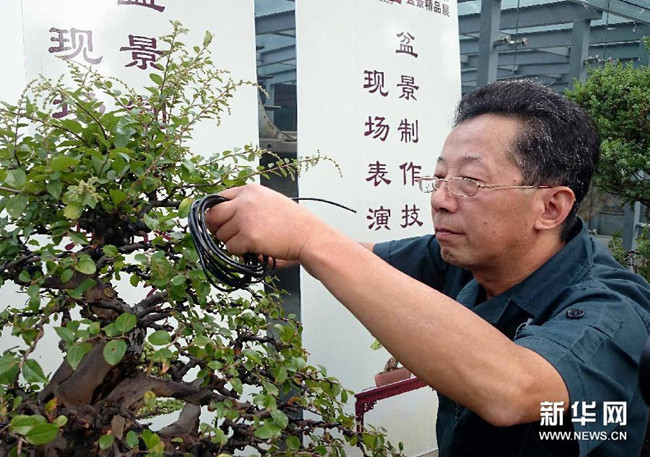 A staff member of the Summer Palace takes care of a osmanthus tree. [Photo/Xinhua]
A fragrant osmanthus exhibition kicked off on Thursday in the Summer Palace in the northwestern suburbs of Beijing to celebrate the upcoming Mid-Autumn Festival and National Day.
A total of 72 century-old osmanthus plants and more than 230 potted large osmanthus trees and shrubs are on display as part of the exhibition.
The oldest osmanthus plants on display date back to the Qing Dynasty (1644-1911) and were once grown in several of China's royal palaces.
The plant has traditionally been cultivated in Chinese gardens, and its sweet fragrant flowers smell similar to peaches and apricots.
The flowers normally blossom in autumn and they are often combined with tea leaves to create a scented tea.
The exhibition will last until Oct. 11.