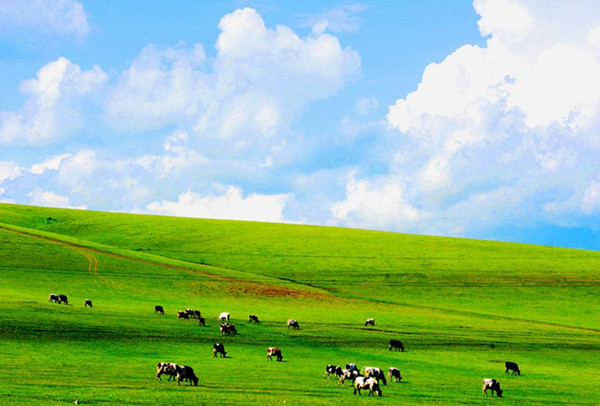 Inner Mongolia is famous for both beautiful landscape and cultural symbols. [File hoto]
Ten cultural symbols reflecting Inner Mongolia's image, identity and values are being promoted by the Information Office of the Inner Mongolian government.
The "10 symbols" released are: the prairie, Ma Tou Qin, the festival, Yurt, Genghis Khan, Little Sisters of the Grassland, Mongolian writing, Aobao, Mongolian horses and the Hongshan Jade Dragon.
The Inner Mongolia Academy of Social Sciences conducted a research project in 2013 on the "national cultural construction of Inner Mongolia," culminating in Wednesday's launch.
Academy dean Ma Yongzhen said the project took more than a year to complete, reducing an initial 210 symbols to 30 using a questionnaire and then the final 10.
Yi Song, vice president of the academy describes the "10 symbols" in more depth.