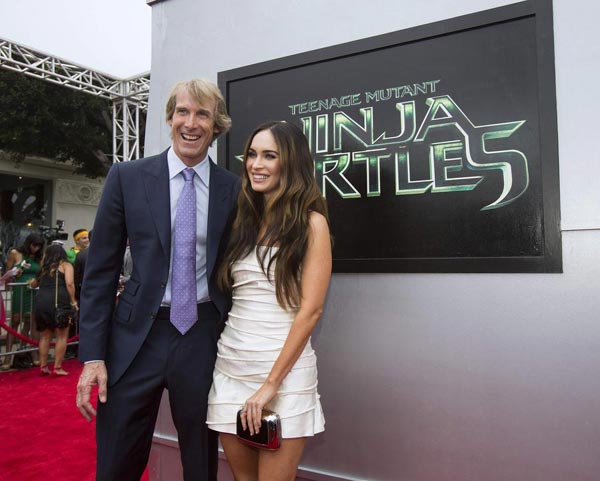 Producer Michael Bay and cast member Megan Fox pose at the premiere of "Teenage Mutant Ninja Turtles" in Los Angeles, California August 3, 2014. [Photo/Agencies]
Razzie favorite Michael Bay was granted worst director for "Transformers: Age of Extinction," or, as the Razzies call it, "Age of Ex-STINK-tion." Although Bay's film may have grossed over $1 billion worldwide, that didn't save the silly, explosion-happy movie from more than one Razzie win.
"Transformers" supporting actress Nicola Peltz was spared, but Kelsey Grammer was not as lucky. The five-time Emmy winner picked up worst supporting actor not just for his role as the evil counter-intelligence agent, but also for his performances in "Legends of Oz," "Think Like a Man Too," and "Expendables 3."