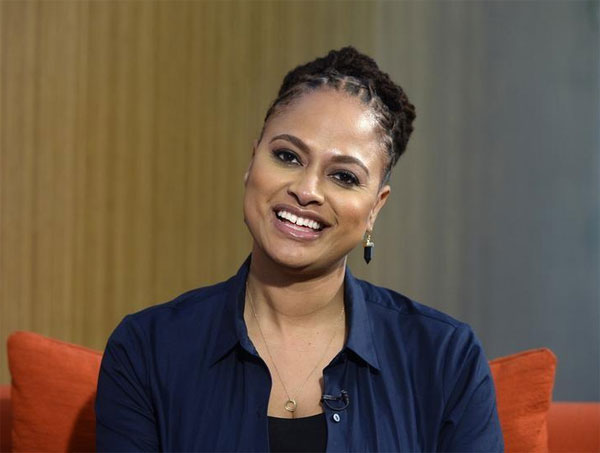 Ava DuVernay, director of the film "Selma," poses in Los Angeles, California, December 23, 2014. The last film DuVernay directed cost $200,000, while her new movie "Selma" was 100 times that. [Photo/Agencies]
"Birdman" tests flight
A film that satirizes show business, "Birdman," leads all nominees with seven nods and is the favorite to win best comedy/musical film. Star Michael Keaton, embodying the comeback in film and real life, could win best comedy/musical actor.
Sunday will be a major test for a small film that has wowed critics, "Boyhood," the favorite to win the more coveted best drama Globe. A bold endeavor made over 12 years with the same actors tells the simple tale of a boy growing up.
Two biopics are also vying for attention: "The Imitation Game," about a heroic World War Two British codebreaker persecuted for being homosexual, and the portrait of Martin Luther King Jr. in "Selma," a 1960s drama that resonates in the current US debate over race.
Eddie Redmayne has an edge on best drama actor as physicist Stephen Hawking in "The Theory of Everything."
The outcome of the 72nd Globes will not influence the Academy Awards slate, since voting for next week's nominees announcement is closed. But it can give crucial momentum to the Feb 22 Oscars.
The 90-member HFPA also hands out television awards and could anoint new programs delivered on streaming sites Netflix Inc and Amazon Inc.
Clooney will receive the Cecil B. DeMille Award from the HFPA and showed up with his new wife, Amal, who wore a one-shoulder black gown.
"I am just really proud of what we are celebrating tonight," Amal Clooney said. "It is my first time at the Golden Globes and I am sorry that I brought the British weather with me."
Related:
Best and worst dressed at 71st Golden Globes