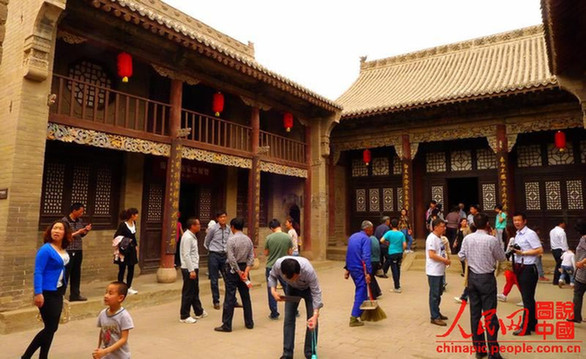 A courtyard in Shibi village, Shanxi province.[Photo/Chinapic.people.com.cn]
A book featuring China's courtyard culture was launched on Monday, consisting of 55 masterpieces about different types of courtyards in the country.

The book, China in the Courtyards, was compiled by Thai Hot Group's chairman, Huang Qisen. The Shenzhen-based company has been dedicated to the development of traditional Chinese courtyards across the country.

The book consists of 55 essays written by well-known Chinese writers, including Wang Meng,Ji Xianlin and Wang Zengqi.

"The courtyards is a typical reflection of Chinese traditional culture," said Yu Qiuyu, a celebrated culture critic.