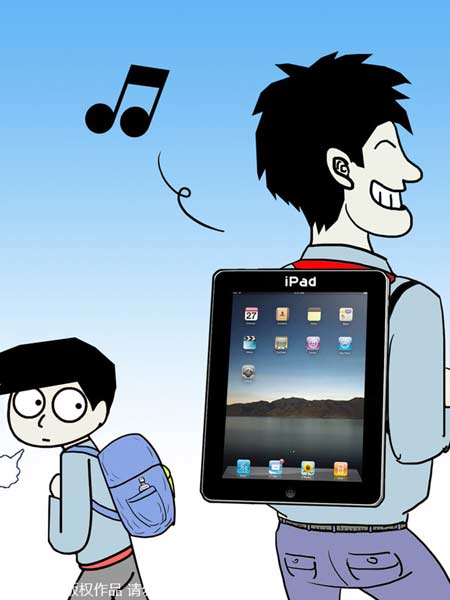 [Photo/icpress]
Faced with the pressure from e-books, the publishing industry is undergoing a revolution in the way they produce paper books - upgrading the binding and layout to turn books into collector items, say booksellers and publishing industry observers.
"E-books make it convenient for readers to access the content but they have little value for collection. So the traditional publishing industry should focus on adding to the value of printed books," says Seiichi Mizuno, an adviser for cultural institutes in Japan and former president of the Seibu Department Stores in Tokyo.
Yang Zhao, a writer and literary and political critic based in Taiwan, echoes Mizuno's remarks.
"The main concern for publishers should not be how many words to stuff into a book. After all, you can never beat the volume of an e-book. It should be increasing the added value with sophisticated layout and binding," Yang says, adding that the publishing industry for printed books in Taiwan is undergoing a transformation.
Jong Fang-ling, a publishing and bookselling consultant and freelance writer, says she thinks there are promising prospects for fine books. She has observed encouraging signs at antiquarian booksellers in the United States and the United Kingdom.
"The antique books include age-old editions, original manuscripts and books with exquisite layout and binding. The antique bookshops in the two countries are little affected by the rise of e-books and online booksellers," Jong says.
Special coverage: World Book Day 2014