Getting kids hooked on reading with mystery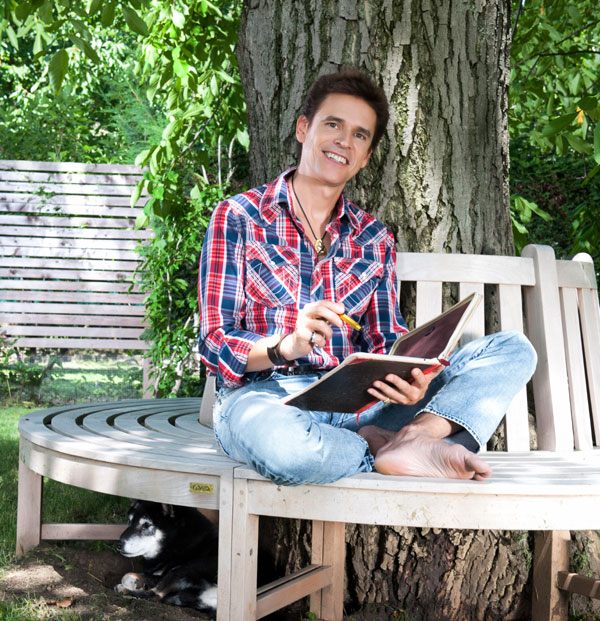 Thomas Brezina is among the most popular foreign writers in China.[Photo/Xinhua]
Testing the limits of his readers' courage with fantastical tales of mystery, mummies and vampires, Thomas Brezina's books grab the attention of his young audience.
For many Chinese children, his book A Mystery for You and The Tiger Team is their first experience of really falling in love with a collection of printed words and pictures. Brezina's stories have turned countless Chinese children into readers - the Austrian author is among the most popular foreign writers in China.
In fact, children's authors now hold two of the top 10 positions on the official chart of best-selling foreign authors in the Chinese mainland and only J.K. Rowling (creator of the Harry Potter series) outsells Brezina. The 2012 Foreign Writers Rich List, ranked according to royalties earned in China, puts Brezina in 7th place, having earned 2.6 million yuan ($419,120). The Austrian writer has also been showered with international prizes, including the 2003 National Book Award China.
Why do his books enjoy such popularity in the land of the dragon?
"I think the reason is that my books introduced Chinese kids to the topics of vampires, mummies and a lot of other interesting characters," he says. "Mystery and detective fiction for children are genres which were new to the young Chinese public. So, from what I was told, the stories came at the right time. Mysteries are some of the lightest and most addictive types of fiction; kids having to hunt for mystery clues makes for careful reading."
Also famous for his series The Knickerbocker Gang and his stories about a talking bike called Tom Turbo, Brezina has written 550 books, which are well known among European children too. They have sold more than 40 million copies worldwide.
The 50-year-old writer from Vienna is so passionate about his vocation that when he is in the middle of writing a story, he says, he hardly eats.
"It's not because I can't, it's just because I forget. I am so intrigued and so involved, I forget about time and anything else," he says.
A couple of his most popular titles have been made into movies: Tiger Team and The Knickerbocker Gang. The former has sold more than 18 million copies internationally, while the first 16 books of the latter have also been made into a television series.