Home / Culture / Film and TV
Ten memorable Super Bowl halftime shows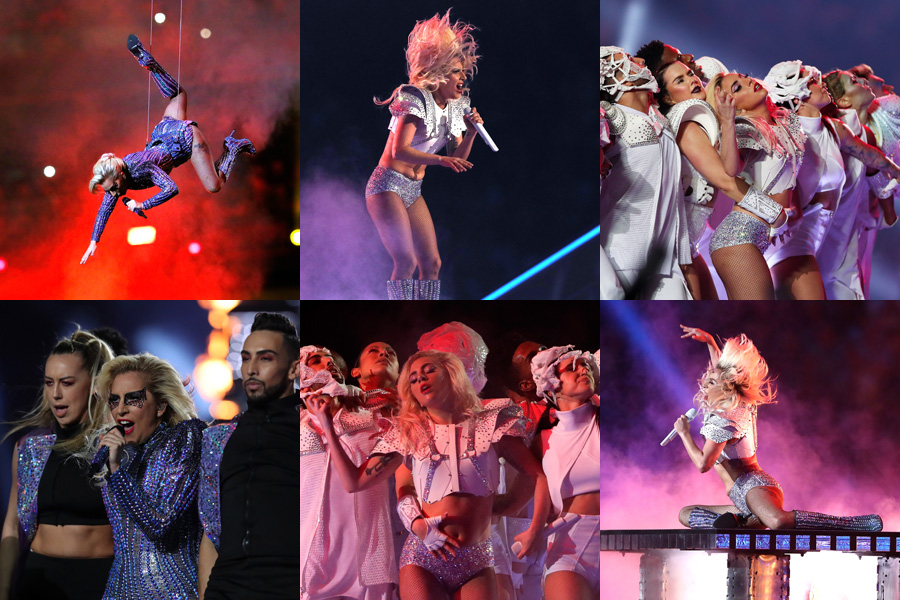 Lady Gaga, Super Bowl 2017 [Photo/Weibo.com]
If you consider the Super Bowl simply as the annual championship game of the National Football League, you need to reconsider.
It is also one of the most significant portals for promoting pop culture.
The Super Bowl halftime show is a tradition during the competition, aimed at delighting the television audience and creating national and worldwide interest.
Before musical super stars took the stage, the halftime show focused on a theme, and featured university marching bands. In 1970, Carol Channing was the first celebrity to perform, which was during the 4th Super Bowl.
This year, the 51st Super Bowl invited American pop singer Lady Gaga to wow audiences for the biggest sporting event in the US.
For this occasion, we'll countdown the 10 most amazing Super Bowl halftime performances ever.
10. Lady Gaga, Super Bowl 2017
Renowned for her weird yet fashionable style, Lady Gaga amazed the world at the 51st Super Bowl.
The performance was notable in that it featured a coordinated swarm of hundreds of lit up drones that formed various shapes in the sky above Houston's NRG Stadium. It was the first time robotic aircrafts appeared in a Super Bowl program.