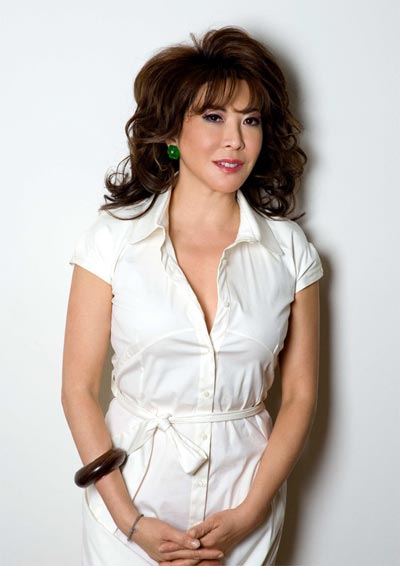 KT Wong Foundation founder Linda Wong Davies. Photo provided to China Daily
Q&A |
Linda Wong Davies
What's your personal China story? What drew you to China?
My late father Dato K.T. Wong was a Chinese-Malaysian philanthropist. He was always very supportive of the arts and education in China. My foundation was established in memory of my father and I always wanted to come to China and continue to carry out my father's dreams.
What's the secret to your success in China?
I have good friends, good luck and a lot of determination.
What's your life's dream?
To make KT Wong Foundation a foundation that people recognize and be able to create opportunities to join China together with the rest of the world. To make projects that have a long lasting impact.
What's your take on the Chinese Dream? How is it related to your dream?
If the Chinese Dream is to have a better quality in life, then certainly it is related to my own dream. I'm here to create opportunities for people to be part of the global community.
How will the Chinese Dream play out in China? What does it mean for the international community and Chinese people?
Nobody knows how the Chinese Dream will play out in China. I think that Chinese people are traveling more and are more related and integrated with the rest of the world. I hope there will be a better understanding between Chinese people and the global community and people outside China will start to understand China and know what China is all about.
How have you built trust and cooperation with locals to achieve a common goal?
With patience and determination.
What's the biggest lesson you've learned working and living with locals?
I appreciate the positive parts of working with the local people and understanding the background they have come from.
How have you changed since coming to China?
I have a deeper appreciation of the achievements of the Chinese.
Do you still find something that will keep you here?
Yes, a lot. I learn something new every day when I am here in China.
What will China be like in 20 years?
Hopefully happy and secure in its standing in the world.