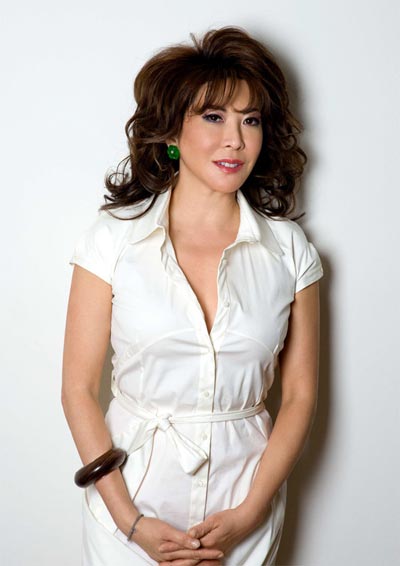 KT Wong Foundation founder Linda Wong Davies. Photo provided to China Daily
Lady Linda Wong Davies didn't listen to her first pop record until she was 15. Raised by her father, Dato Wong Kee Tat, a Chinese-Malaysian businessman, she grew up with Italian opera and Mozart.
Classical music not only became a lifelong hobby but also a career, to which she has been dedicated since she launched the KT Wong Foundation six years ago.
In memory of her father and paying tribute to her Chinese heritage, the foundation aims to help bridge the cultural divide between China and the West.
"My father instilled in me a love of both art and culture. It was only after he passed away that I began to think that perhaps I should go back and see what I could do," says London-based Davies, who is in her early 50s.
Her most recent project brought Frankenstein, a stage production by London's National Theater Live, to Beijing. It was a major success as tickets sold out within 48 hours and the show received a long standing ovation.
Her grandfather left China in the first years of the 20th century for Indonesia. Born in Singapore, Davies was brought up in Malaysia and educated in the United States.
Sitting in a fancy private club in downtown Beijing, Davis is excited about the staging of the production, at Beijing's Capital Theater, during its fourth theatrical season as part of the Beijing People's Art Theater International Festival.
"It's the third time for us to bring the production to China since 2011," she says. "We brought it to China again and again, driven by popular demand. I am very proud to see that queues are all around the block."
But for Davies, bringing this production to Chinese audiences has been far more than just an artistic gesture.
Related: Q&A with Linda Wong Davis