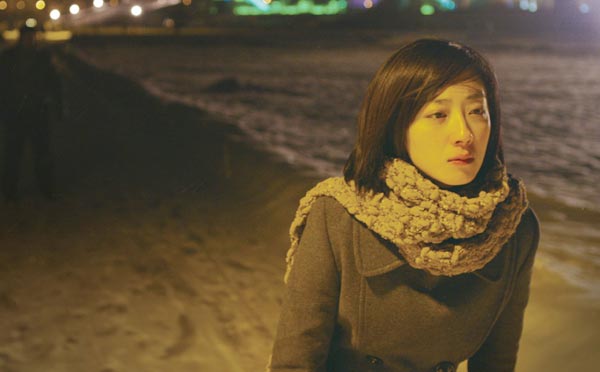 A scene from Black Coal, Thin Ice. Provided to China Daily
Since graduating from the Central Academy of Drama in 1991, he has spent most of his career working as a scriptwriter, keeping some distance from the industry. He has written only five film scripts. He spends most of his time reading and writing at home. "If the sunshine is good, that is an extra blessing for me," he says.
In 2005, he wrote the first draft of Black Coal, Thin Ice, inspired by US novelist Nathaniel Hawthorne's short story Wakefield. Hawthorne's story is about a man who leaves his wife and moves to the next street to watch her from afar. Twenty years later he returns as if nothing ever happened.
The first draft was rejected by investors, because it was "too art-house".
When Diao was revising the script he read a news item about a man who had been found guilty of killing his wife. He was set free when 11 years later his wife suddenly returned home. It turned out the dead body was not his wife's.
"Life can be stranger than fiction," he says. "I felt a sense of duty to record the absurdities of this drastically changing society."
Producer Wen Yan and Diao took the script to European film markets for investment, but in 2008 the economic crisis hit. European producers and buyers wanted completed films they could distribute internationally. They didn't want to spend money making a film.
Their friend Shen Yang, the former program director of Shanghai International Film Festival, suggested they try the domestic market, which was booming. Box office takings were sky-rocketing, new theaters were being built, and a new generation of moviegoers were going to the cinema.
Related:
Kwai Lun-mei's new film explores bizarre reality
Chinese film a hit at Berlin Festival
For more Star Talks, click here