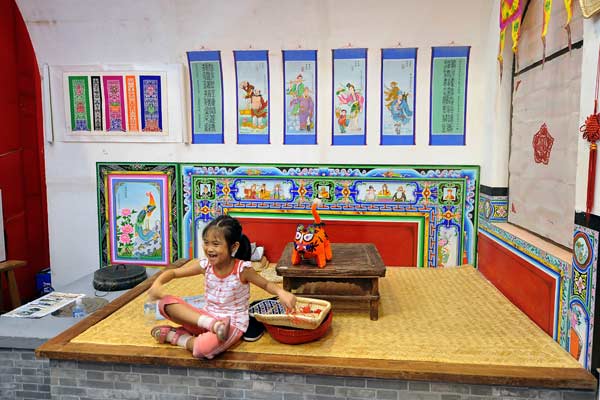 China's kang (traditional bed-stove) resembles South Korea's ondol, a UNESCO world heritage candidate. Photos Provided to China Daily
Both northern China and South Korea developed ancient heating systems, but China won't follow its neighbor in applying for a UNESCO listing. Sun Yuanqing and Chen Jie find out why.
China is not seeking UNESCO World Cultural Heritage status for the kang bed-stove, a heated bed commonly seen in northern China, despite South Korea's plans to have a similar under-floor heating system included on the list, the Ministry of Culture said on Tuesday.
South Korea is planning to apply for World Heritage status for the ondol, a traditional heating technology, local media reported on Sunday.
The news prompted Chinese netizens to call for the same action for the kang bed-stove.
"Applying for World Heritage status is not like rushing to register a trademark. We respect other countries' choices, but we also have our own priorities," says Ma Shengde, deputy director-general of the Intangible Cultural Heritage Department of the Ministry of Culture.
"Intangible cultural heritage is inherited by people from one generation to another while they are living and moving, so actually it's very often that several neighboring countries share the same or very similar tradition," Ma says.
According to UNESCO's 2003 Convention for the Safeguarding of the Intangible Cultural Heritage, every country with the same heritage has the right to apply.