Civil code: In step with traditions and modern era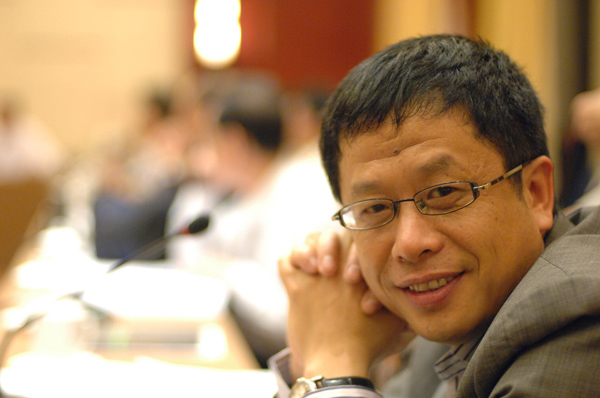 Hou Xinyi, law professor, Tianjin University of Finance and Economics.[Photo provided to chinadaily.com.cn]
Hou Xinyi, law professor, Tianjin University of Finance and Economics, shares his views on the significance of the General Provisions of the Civil Law, the opening chapter of a unified civil code which will be adopted in 2020. The following are the major points highlighted by Hou:
A political expression
Compiling the civil code is in itself a political expression. The General Provisions reflect the country's political system and correspond with the socialist core values. For example, the provisions on protecting the reputation and honor of heroes and martyrs are an answer to the political needs.
Accordance with civil tradition and culture
Of all the laws of the land, civil law will probably have the biggest impact on people's lives. The General Provisions are responding to the societal needs and taking into consideration the country's culture and tradition.
For instance, in the General Principles of the Civil Law enacted in the 1980s, the statute of limitation was set at two years. In a society where a large part of the population was involved in agriculture, people did not have a strong sense of time and found it difficult to understand the concept. The General Provisions extended the statute of limitation from two years to three, providing people more time to protect their civil rights.
Another example is the protection of rights that the General Provisions have given to fetuses, such as recognizing its legal rights to inheritance and gifts. This is a reflection of our cultural tradition that values fetuses.
Reflects the modern era
In many countries around the world, the civil code was enacted during or after the industrial revolution. The General Provisions, however, were being drafted in the information age. In response to modern era's developments and challenges, the provisions also contain measures on protecting digital assets and personal information.
A long-held hope
A unified civil code is an essential addition to our legal system. In China, it has been a strong hope for generations of people who work in law field to make a civil code a reality. So I could not be happier to see the adoption of the General Provisions and I'm looking forward to the unified civil code.
Safeguards expats' rights
Civil law is more related to expatriates than other laws. Their rights and interests will be protected; at the same time, they will also have to bear the consequences if they break the law.