Home / China / China Photos
Villager spends $18,000 on relocating entire structure of house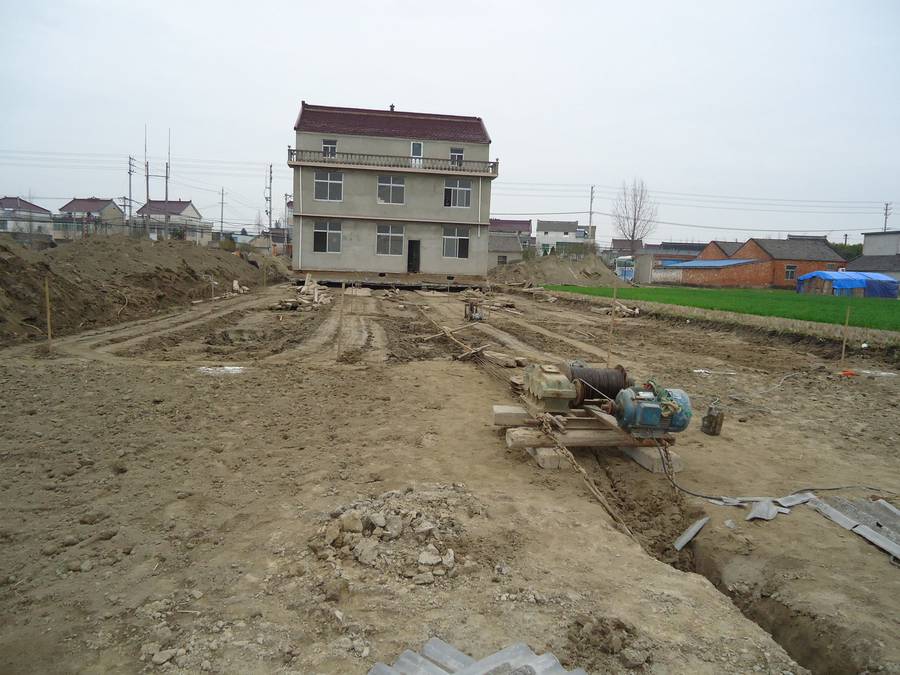 [Photo/VCG]
To make way for a provincial highway construction at Taixing county section, a villager relocated his three-storey house to 150 meters for about 120,000 yuan ($18,000) in east China's Jiangsu.
The house was originally sitting on a spot where the construction site is. The relocation took two days and was completed on March 21, 2017.
According to reports, the project of the highway construction started since 2016, which involved 165 households along the line in demolition work. The owner of this three-storey house was initially compensated for demolition, but he did not want to pull down the house, so he signed a contract with an insurance company for house relocation.