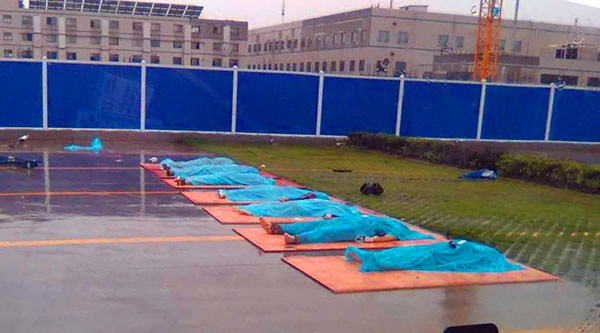 Photo from web shows the eight dead.
WUHAN - Eight people died on Saturday after a wall collapsed due to heavy rain in Wuhan City, capital of central China's Hubei Province, according to local authorities.
The accident occurred at around 8:20 am when a 15-meter section of the wall of a company in Jiangxia District toppled, said a statement from the district's publicity office.
Eight people who walked near the wall, more than two meters high, were buried by the debris and found dead after being pull out by rescuers.
A rainstorm has battered the district since Friday night. From 8 pm of Friday to 8 am of Saturday, the precipitation of Jiangxi reached 263 millimeters.
The rainfall caused waterlogging in dozens of residential communities and cut off roads. More than 300 residents have been relocated.