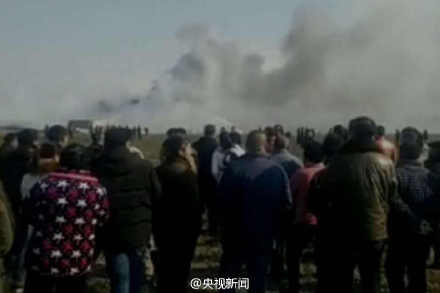 People crowd at the site of the explosion.[Photo from Sina Weibo]
ZHENGZHOU - At least five people were killed and another seven injured in an explosion in an illegal fireworks plant in central China's Henan Province on Thursday.
The explosion happened at about 11 a.m. in Tongxu County of Kaifeng City, the local work safety authority said.
The injured have been rushed to hospital.