In the second of a two-part series, China Daily reporters look back at their personal high points from last year's coverage.

Here's the first part: Looking back at the most memorable moments of 2015 

Su Zhou: Better protection for children and wildlife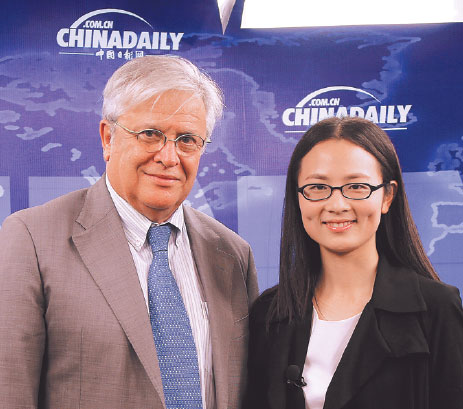 Su Zhou with Joan Clos, executive director of the UN Human Settlement Programme who visited Beijing in late October after an interview. Zhu Xingxin and Geng Feifei / China Daily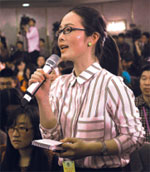 Best story: The adoption of abducted children has long been an issue, especially for children who were taken at a young age and moved thousands of kilometers from their homes. Until a change in the law in September, abducted children had to be sent to welfare institutions if their legal guardians could not be located. At the same time, there are many families who long to have children. The September amendment means children can be adopted, rather than placed in care, if a 12-month search fails to locate their parents or other guardians.
Most interesting person: I visited Mudanjiang, Heilongjiang province, to conduct interviews about protecting Amur tigers. I spoke with a group of forest rangers, one of whom was a former hunter who once killed a bear with his own hands. "After killing her, I saw many frightened cubs hiding behind the dead body. Then I realized that animals are just like us. The mothers protect their kids," he said. The realization prompted him to move from killing animals to protecting them.
Best interview: During the two sessions - the meetings of China's top legislative bodies in March, I conducted an exclusive interview with Zhang Jianguo, head of the State Administration of Foreign Experts Affairs. Zhang took me through the country's plans to recruit foreign talent, and broke the news that China will scrap many of the barriers that prevent foreigners from applying for a Chinese "green card".
Most unforgettable reporting experience: I worked with local reporters to cover the story of the Eastern Star, a cruise liner that had capsized on the Yangtze River, killing 442. We followed the updates as rescue workers tried to right the ship-it was a long night.
Best quotes: "When I came here over 40 years ago, we were dealing with common dangers. Now we are dealing with common opportunities.
"The main challenge we face is to recognize the importance of cooperation to deal with day-to-day problems co-efficiently and with very long-range objectives."
Henry Kissinger, former US secretary of state