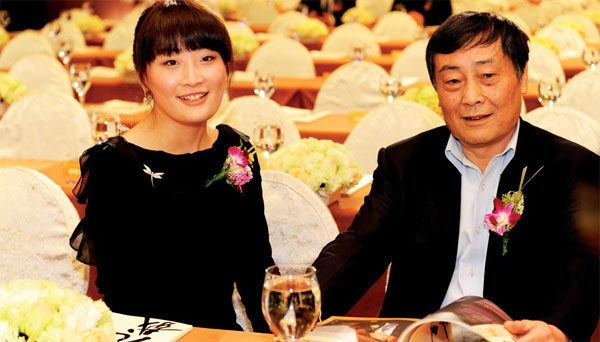 Zong Qinghou, founder of China's largest beverage company, Hangzhou Wahaha Group, with his daughter Zong Fuli (or Kelly Zong) at a business event. Kelly Zong joined the family business after graduating.[Provided to China Daily]
It's a tectonic shift in a market where the likes of Carlyle Group LP and KKR & Co have traditionally been forced to forgo controlling stakes in order to enjoy the spoils of China's breakneck growth, ever since the country opened up to private equity firms in 1994.
Buying control will allow buyout firms to apply the model they've honed over decades in developed markets: Acquire undervalued companies and turn them around by cutting costs, replacing management and overhauling their strategies-unencumbered by resistance from entrenched founders.
"It's indisputable that the control approach in China works better and returns more," said Derek Sulger, a partner at Lunar Capital.
He said it's still hard to find large deals, especially in hot sectors such as technology and education, so private equity firms are focused on transactions involving smaller companies in the consumer and retail industries.