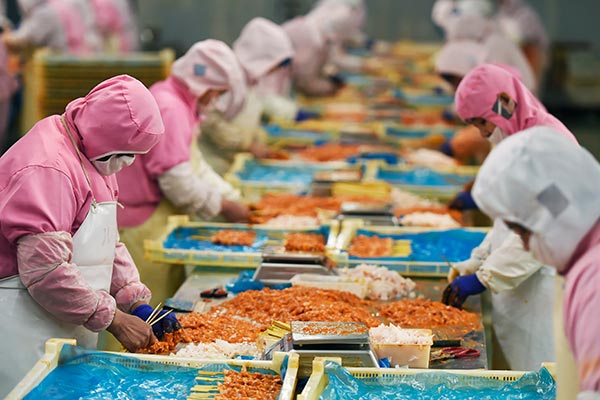 Workers make snacks in a duck meat processing factory in Zouping, Shandong province. DONG NAIDE / FOR CHINA DAILY
After spending half his lifetime building the family snack food company in the eastern Chinese city of Hangzhou, Yao Weizhong had run out of steam.
His 22-year-old son showed little interest in the business, and Yao needed fresh capital and expertise to keep it growing.
So Yao, 48, chose a path taken by a growing number of Chinese entrepreneurs these days: He sold a controlling stake in his company, Yaotaitai, to a private equity firm.
"The company is hitting a bottleneck," Yao, who sold the stake in December to Shanghai-based Lunar Capital Ltd, said last week by phone. "I don't have enough energy at this age, and my kid is reluctant to take over. I can't force him to like it."
From the financial hub of Shanghai to the northern coal-rich Shanxi province, Chinese entrepreneurs facing the twin challenges of succession and a slowing economy are becoming more willing to cede majority ownership to buyout firms.