During the 13th Five-Year Plan (2016-20), China is emphasizing supply-side reform and long-term prosperity brought about by economic restructuring. With the annual China Development Forum that is taking place in Beijing on Monday, senior executives of multinational companies from a variety of sectors share their insights into the country's new five-year plan and how their companies plan to adjust or improve their strategies in China.
Q1: As China restructures its economy with an emphasis on supply-side reforms such as cost cutting and pruning of industrial overcapacity, what could be the implications for your operations in China?
Q2: How will the renminbi's depreciation and slumping commodities prices affect your business operations in China?
Q3: In terms of annual revenues and profits in the 2016-20 period, what are your expectations for your company's performance in China?
Q4: What effect do you think the economic restructuring will have on long-term prosperity in China and to your business in the country? How do you intend to overcome your biggest challenges?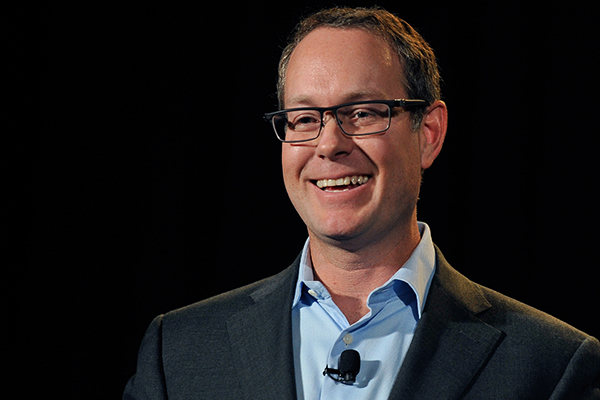 Derek Aberle, president of Qualcomm Inc. [Photo/IC]
A1: We see significant opportunities-not just for our China operations but also for our entire company-to continue building shared value as China furthers its economic transition. Qualcomm has actively participated in the leapfrog development of China's communications industry, and made significant contributions to driving technological advances and industrial development with our partners across the Chinese mobile ecosystem. China is making great efforts to implement its Internet Plus and the Made in China 2025 strategy. This is perfectly aligned with our vision of "transforming the edge of the Internet". With mobile the largest technology platform in history, Qualcomm aims to be a key enabler of innovation and entrepreneurship for Chinese individuals and industries.
A2: We make our business decisions on a long-term basis, looking for ways to create value today and into the future. While China's economy-and indeed the global economy-is in the midst of an economic adjustment, long-term prospects for the country are still strong.
China is and will continue to be one of the most dynamic and exciting markets globally for a number of our core focus areas such as mobile communications, the data center and advanced semiconductor design and fabrication. These short-term fluctuations are the result of a few long-term shifts that are favorable for our business operations in China. A large part of our business in China is linked to domestic sales of products and technology licensing, and many parts of the Chinese economy remain strong.
A3: China is an important pillar of global economic growth. Regarding industrial development that impacts our performance, we expect China's suppliers will expand sales of their innovative smartphones all over the world. Other industries where China excels, like drones, robotics, mobile healthcare and smart homes, will also enjoy considerable growth. Additionally, big data and server chipsets are poised to become high-growth areas in the future. All of the above-mentioned industries will be important contributors to our investment and business development in the coming years.
A4: As the Chinese government will invest more effort into developing the nation's innovation-driven and consumer-driven economies, we have good reason to expect a bright future for China's economy, and many opportunities for the global economy as a result. Wireless technology is one of the best catalysts for innovation-driven and consumer-driven economies, and as an enabling technology, it will drive development in various other fields. The majority of mainstream mobile suppliers adopt Qualcomm chipsets for their flagship smartphones, and we are now expanding our breadth of technology and ability into other industries to drive the development of the Internet of Things.