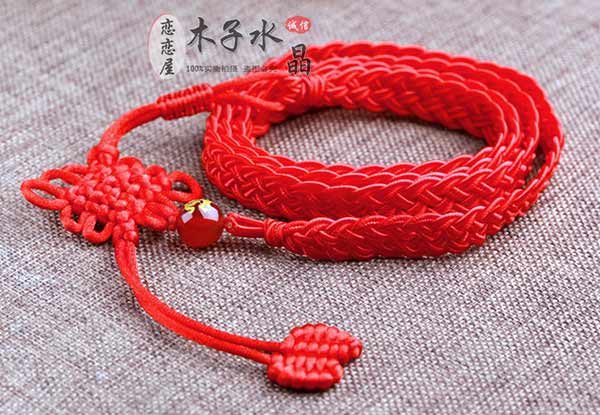 A red belt is on sale at a Taobao store. [Photo/Taobao.com]
We Chinese love to wear something red during the Chinese Lunar New Year to exorcise evil spirits. If you do not, misfortune will hunt you down the entire year-so was I told by my grandma.
She had the scariest stories reserved for those who were born under the zodiac symbol of the upcoming year but failed to have a piece of scarlet cloth tied to their belt. The stories would turn a lovely New Year's Eve into the most terrifying Halloween experience I have ever had.
A quick explanation for beginners: The Chinese zodiac is represented by a circle of 12 animals, meaning each animal will reemerge every 12 years in the Chinese calendar.
The Year of the Monkey will start on Feb 8, 2016. People born in most of 2004, 1992, 1980, 1968 and 1956-just to name a few-are under the symbol of the monkey.