A favorable climate has led to a surge in Chinese startups, though quality of business creation still needs improvement, according to a study by the National Survey and Research Center at Renmin University of China.
According to the research, the number of startup businesses per 100,000 people in 21 Chinese cities last year far surpassed the equivalent figures in the US.
For instance, the coastal city Zhuhai of Guangdong province ranked No 1 with 2,822 new businesses created per 100,000 people last year, while in Miami, the top US city, the figure was 247.6.
The number of newly registered companies grew to 4.4 million in 2015, a 21.6 percent year-on-year increase, according to the State Council.
Here are the top 10 Chinese cities that saw active startups.
10. Wuhan
505.3 startups per 100,000 people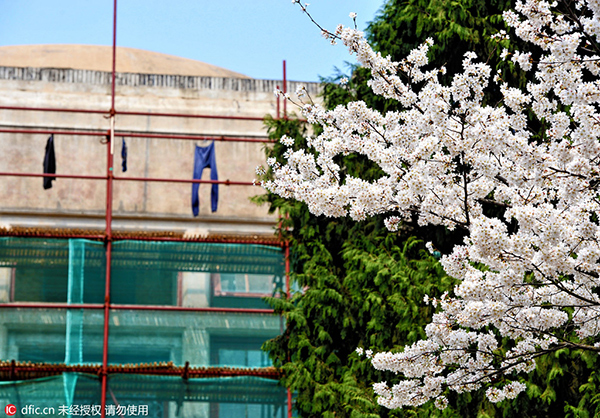 Sakura blossoms at the campus of Wuhan University, Hubei province, Mar 7, 2016. [Photo/IC]