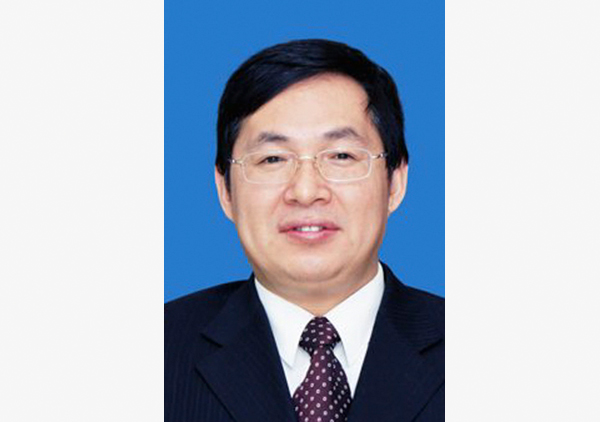 Zhang Yuzhuo, chairman of China Shenhua Energy Co Ltd. [Photo provided to China Daily]
China's coal companies are looking to diversify as they battle a sales slump amid ongoing supply-side reform.
Among them is the country's biggest coal producer by volume-China Shenhua Energy Co Ltd, which has vowed to focus on clean-coal production, renewable energy and nuclear power to embrace the national shift to a consumption-driven economy, according to Shenhua Chairman Zhang Yuzhuo.
The company posted a 7 percent year-on-year decline in sales volume in the first two months this year and a 21.2 percent slump in February, despite the cold weather.
"Renewable energy facilities we have already installed have the capacity to generate 6,200 megawatts of electricity, and the company is also actively participating in nuclear power," said Zhang at the China Development Forum in Beijing on Saturday.
Shenhua revealed its interest in nuclear power for the first time in October. Ling Wen, the general manager, said the blue-chip company would acquire shares of plants while actively applying for a license and looking for potential plant sites.
The coal producer expects renewable energy output to account for more than 20 percent of profits by 2025 as it plans to become a leading clean-energy provider.
Such transformational moves come as China plans to increase the share of non-fossil energy to 15 percent by 2020 and 20 percent by 2030, as well as capping coal's contribution to total energy consumption at 62 percent within five years.
Coal accounted for 64 percent of energy use last year, down 4.5 percentage points from 2012, when supply gluts and weak demand led to a drop in coal prices.
"As structural reform gets underway, energy companies should be prepared for relatively low growth in energy consumption despite an overall 6.5 percent economic growth," said Lin Boqiang, president of the China Institute for Studies in Energy Policy at Xiamen University.
"I'm pessimistic about the prospects of the coal sector."
According to a plan by the National Development and Reform Commission, the country's top economic planner, the coal mining sector will slash capacity by 500 million metric tons over the next five years, and the government won't approve any new coal mines before 2019.
Both hardship and the need for an urgent transformation are already being felt, as Hidili Industry International Development Ltd, the biggest private coal mining company in Sichuan province, has reportedly defaulted on an 183 million yuan ($28.28 million) debt. Shenhua also had a 40 percent salary cut.
"Coal will remain the country's main source of energy for some time, but its importance will definitely drop. It's only a matter of time," said Lin, adding that China's CO2 emissions are expected to peak around 2030.