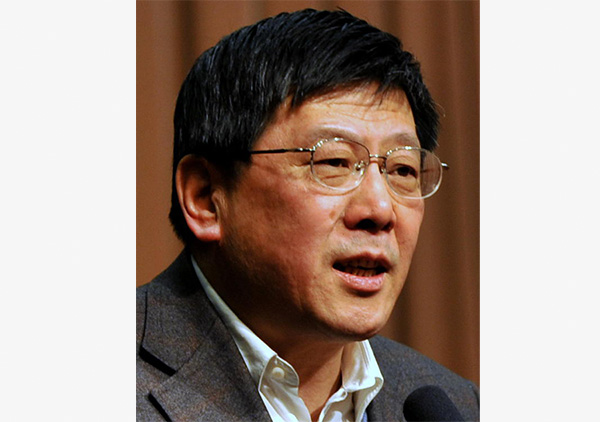 Wang Yongqing, vice-chairman of the Central Committee of the China National Democratic Construction Association. [Photo provided to China Daily]
It was the last working day for Yang Hangming, a blast-furnace worker at Hangzhou Iron and Steel Group Company, but instead of being laid-off, Yang, 46, was sent to work in the human resources department at a privately-owned decorating company.
"It's better than I expected and it is good to learn something else in my new position," he said of the move.
Yang was among around 9,000 employees of the Hangzhou-based company who have been relocated along with some 3,000 contractors who have been compensated in just three months.
Nationwide, millions of workers face being similarly relocated or laid off from uncompetitive State-owned enterprises as the government tries to reorganize and in some cases even close "zombie" companies in a bid to curb excessive production, mainly in the industries of steel, coal, glass and cement.
Since 2009, China has been boosting its economy through infrastructure construction and that has fueled a huge demand for coal, steel and cement.
But as economic growth in the world's second-largest economy has slowed, those industries now have to cut production and jobs because of overcapacity. Now, those layoffs are having an impact on the country.
Longmay Mining Holding Group, a State-owned company in China's northeastern Heilongjiang province, operates four major mines in the region. It has relocated 22,500 workers into agriculture, timber and the public service sectors since November.
Wang Yongqing, vice-chairman of the Central Committee of the China National Democratic Construction Association and a member of the CPPCC national committee, said the relocation of laid-off workers is one of the most pressing problems in the process of cutting production.
He commented during a consultation meeting about such proposals on Tuesday.
"If the country wants to cut production within industries that have overcapacity, such as steel, by 30 percent, there will be 3 million people who need to be relocated," he said. "We need to deal with it very carefully because it is not only a problem of whether we are able to cut excessive production smoothly but it is also related to the benefits of employees and to social stability."
To deal with the problem, the government said it plans to spend 100 billion yuan ($15.3 billion) during the next two years to relocate workers from the steel, mining and other sectors suffering from overcapacity.
Xin Changxing, vice-minister of human resources and social security, who also a CPPCC member, said that the government will give support and compensation to the laid-off workers but it is also encouraging enterprises to create re-employment opportunities for those laid off.