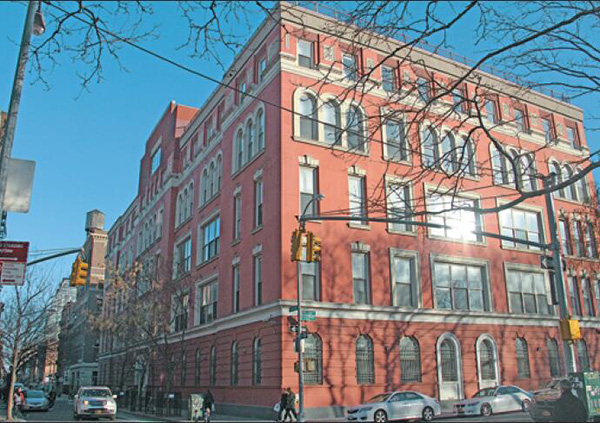 Real estate developer Vanke and its US partners will convert the building at 45 Rivington Street in Manhattan's Lower East Side into a luxury condos. [Photo/China Daily]
China Vanke Co Ltd is joining forces with two US real estate investors in a $116 million redevelopment project in New York City.
Vanke Holdings USA, Slate Property Group and Adam America Real Estate will convert a 118-year-old building on Manhattan's Lower East Side into luxury condos, according to The Wall Street Journal.
The former school building at 45 Rivington Street is owned by nursing-care provider Allure Group.
Kai-yan Lee, Vanke Holdings' managing director, said the project fitted the company's three key investment criteria: the macroeconomic conditions are good, the project is doable, and the project partners have long-term collaboration potential.
In addition, the Lower East Side neighborhood has plenty of opportunity for growth and is in a transitional phase, Lee said.
"You see a lot of younger people moving into the neighborhood, generally improving the living conditions with more amenities such as hip restaurants and artisan-type stores," he said.
Furthermore, the project is a renovation upgrade and not a ground-up development deal, so it "makes sense", he said, and aligns "very well" with the company's goals in the US.
"In the US, we always envisioned ourselves as a local player. We make decisions like any other local companies here," he said.
"We came here with a long-term perspective: we want to continue to expand our exposure in the US and see potential in the market for a diversification strategy," Lee said.
China's largest residential developer is already active in the US, with projects in San Francisco and several others in New York.
It is developing a 61-story condo tower at the city's 610 Lexington Avenue and has three other deals with Slate Property and Adam America Real Estate, according to the Journal.