Cities in China are being transformed by cloud and big data technologies. However, there is not even a single city that could be called a "smart" city, according to the City Intelligence Service Index jointly released in September 2015 by Alibaba's AliResearch, Aliyuan.com, Ant Financial and Weibo.com.
The index mainly takes into account municipal services, the convenience for urban residents and the information infrastructure.
A city scoring between 80 and 100 can be called a smart city but all cities in the Chinese mainland score less than 60, indicating there is a long way for the data revolution of cities.
Cities are expected to develop in four stages: Connecting to the Internet (scoring 0 to 24), moving data to the clouds (scoring 25-29) , providing services based on big data analyses (50-79) and running smartly based on the Internet of Things and artificial intelligence scoring (80-100).
Let us have a look at the top 10 provincial regions that perform best in digital development.
No 10 Chongqing 37.6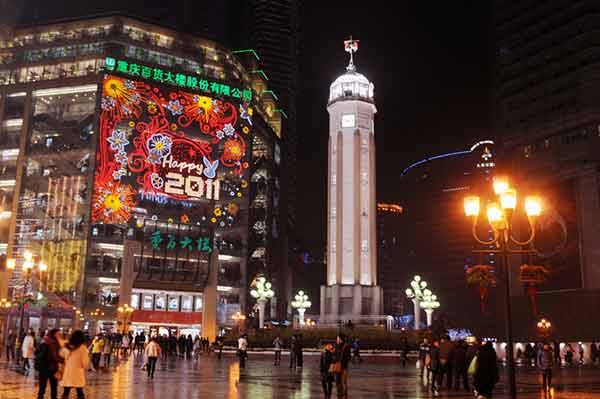 A view of a shopping mall decorated to mark New Year in Chongqing, China. [Photo/Asianewsphoto]