China's third-party mobile payment market reached 9.07 trillion yuan ($1.37 trillion) in 2015, up 51.4 percent from a year earlier, according to Statista, a leading international statistics portal. The number is expected to reach 12.2 trillion yuan this year and 18.3 trillion yuan by 2018.
Alipay, China's leading electronic payment platform operated by Alibaba Group, took the largest market share of 72.9 percent in 2015, while Tenpay, the integrated payment platform launched by Tencent Holdings, scooped up 17.4 percent, CCTV reported.
With Apple Pay entering China, the third-party mobile payment arena is getting more crowded in the world's largest smartphone market. Here are some of the players that have been trying to grab a piece of the growing pie in the promising land.
Alipay
Alipay is run by Ant Financial Services Group, an Internet finance affiliate of Alibaba, and has been dominating the Chinese market for years due to the huge user base of Taobao.com and Tmall.com.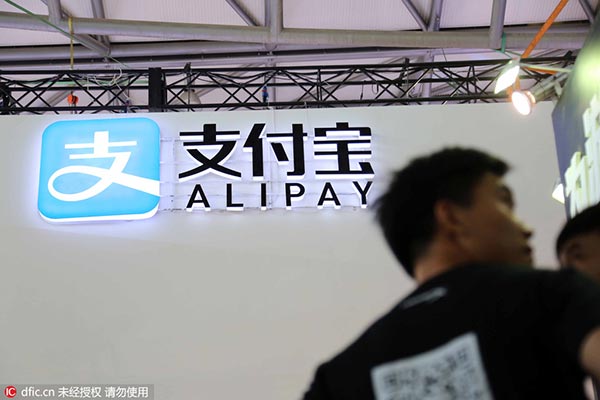 People visit the stand of Alipay of Alibaba Group during the 13th China Digital Entertainment Expo, also known as ChinaJoy 2015, in Shanghai, China, July 30, 2015. [Photo / IC]