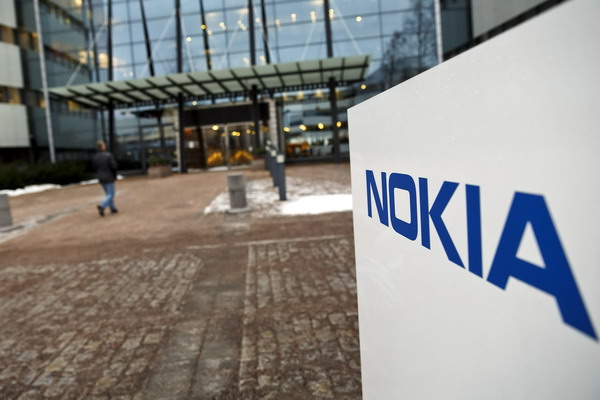 The Nokia company logo is pictured at its headquarters in Espoo January 29, 2015. [Photo/Agencies]
BEIJING - China's Ministry of Commerce (MOC) said on Monday that it had approved Nokia's purchase of Alcatel-Lucent subject to certain conditions.
The two companies signed a memorandum of understanding in April, under which Nokia will make an offer for all equity securities issued by Alcatel-Lucent through a public exchange offer in France and in the United States.
Nokia estimated the transaction value would hit 15.6 billion euros.
After the acquisition, Nokia's patent licenses in China's 2G and 3G markets would increase, accounting for 35 percent to 45 percent of the total. Its 4G patent licenses holdings would rise from the second largest to the top.
If Nokia raise the licensing fees for its patents, China's wireless communication and mobile terminal device makers would have to exit the market or transfer part or all of the extra costs to consumers.
The MOC has conducted several rounds of talks with Nokia in an effort to reduce the deal's potential threat to competition, and finally approved the deal subject to Nokia's promises to behave under fair, reasonable and non-discriminatory (FRAND) terms.