For the first time ever, China has become a net capital exporter, while many Chinese companies are eager to expend their reach in European market through merger and acquisition.
China's outbound foreign direct investment reached $116 billion in 2014 - an increase of 15.5 percent over the previous year.
The United Kingdom continues to be Europe's most attractive destination for Chinese investment. In 2014, it benefited from $5.1 billion of Chinese investment, nearly 30 percent of Europe's total.
The UK's advantages include a strong and vibrant economy, world-class financial center, along with strengths that compliment China's economy.
UK and Chinese businesses can also work together and become ideal partners for developing markets across the world.
Here are the top 10 M&A deals between China and UK, according to data from Thomson Reuters.
No 10 Sinochem Corp acquired the entire share capital of Emerald Energy PLC
Emerald Energy PLC is a London-based oil and gas exploration and production company.
Transaction value: $ 877.36 million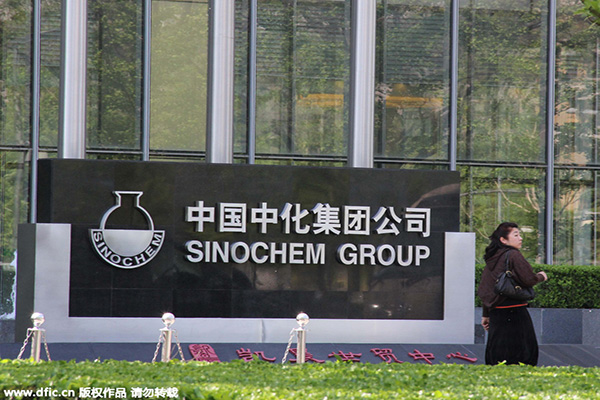 A pedestrian walks past the headquarters of Sinochem Group, also known as ChemChina (China National Chemical Corp) in Beijing, China, 30 March 2015. [Photo/IC]