Following the block buster $6.8 billion takeover deal between Microsoft and Nokia, it has been reported that Nokia branding will be replaced on its new mobile phone by Lumia for all future devices. It is said upcoming phones will carry the Microsoft logo along with Lumia.
The Nokia Corporation is a multinational data networking and telecommunications equipment company headquartered in Finland. In September 2013, it sold its mobile device division to Microsoft, leading to thousands of layoffs in China and a shakeup of the global mobile phone industry.
Nokia entered China in 1985, one year after China's open up in 1984, and set up its representative office in Beijing. Here are 10 highs and lows for Nokia in the 29 years in China:
1985
Nokia Corp starts its business in China with its first representative office in Beijing.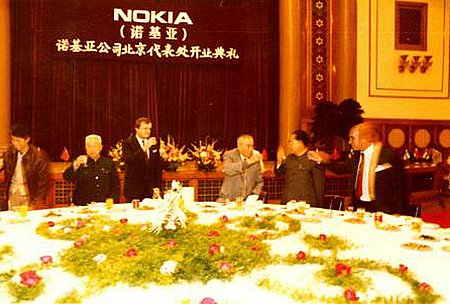 Nokia Corp Beijing Representative Office open ceremony, 1985. [File photo / Sina.com.cn]