The Palace Museum, former home to the 24 Ming and Qing emperors, is also known as the Forbidden City. But recently, the store of the Palace Museum at Taobao, China's largest online shopping website, has become hot on the Internet. Chinese netizens actively engaged in discussion about the beaded earbuds with a retail price of 120 yuan ($19.61), and said it's very cool.
The store also sells other products like an official hat-like umbrella, imperial sword stationery, princess mask, imperial robe T-shirt, imperial stand, case and portable charging battery for smartphones.
According to the official response from the store, the ideas for these items came from designers from some famous academies of fine arts. The designers have offered their ideas for eight years. The store is currently the exclusive online store of the Palace Museum at Taobao.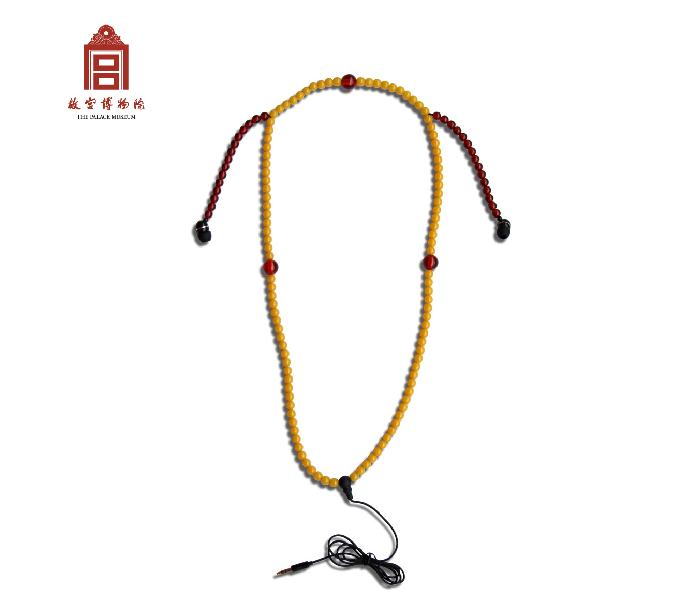 Beaded earbuds sold at the Taobao store of the Palace Museum, Oct 22, 2014. [Photo/Taobao store of the Palace Museum]