Chengdu, the capital of Sichuan province, has topped an economic study of best-performing cities in China. Shanghai and Tianjin followed Chengdu, while seven cities in eastern China's Jiangsu province made the top 10 list of lower-tier sites.
Compiled by the independent United States think-tank Milken Institute, the rankings were based on a mix of economic conditions of 266 cities across China. The 34 first-and second-tier cities and 232 third-tier sites were measured predominantly on employment levels, wage rises, regional gross domestic product, and levels of foreign direct investment.
Surprisingly, Beijing failed to make the top 10 of first-tier cities. Milken's Managing Director of Research, Perry Wong, said it was because of its already-large economic base figure.
Let's take a look at some of the top-ranked first-tier cities.
No 10 Shenzhen, Guangdong province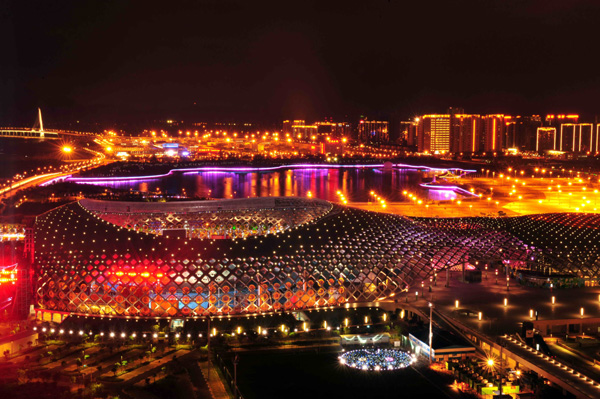 A sports center in Shenzhen Bay, Guangdong province. [Photo by Wu Jun / Asianewsphoto]