Switzerland has the most competitive economy, while the Chinese mainland ranks 28th, said the World Economic Forum in its latest report.
The Global Competitiveness Index 2015-2016 measures national competitiveness—defined as the set of institutions, policies and factors that determine the level of productivity.
The recovery after the financial crisis has been less robust, more uncertain and taken longer than many expected, suggesting a "new normal" of subdued economic growth, lower productivity growth and high unemployment, noted the report.
"Competitiveness – understood as higher productivity – is a key driver of growth and resilience," said the WEF, calling for productivity enhancing reforms to break the slump.
The Chinese mainland ranks 28th, same as last year, and trailing Israel and followed by Iceland.
Here are the top 10 most competitive countries and regions compiled by the WEF.
10. United Kingdom
Score: 5.4
Previous ranking: 9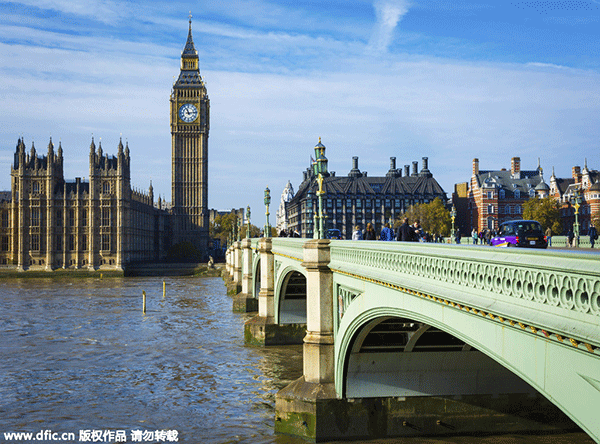 Big Ben, Houses of Parliament and Westminster Bridge viewed from across the River Thames, London Nov 6, 2014. [Photo/IC]