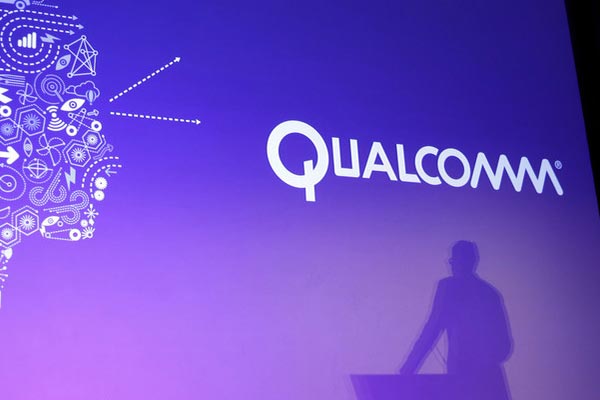 Qualcomm CEO Steve Mollenkopf speaks during a news conference at the Consumer Electronics Show press day in Las Vegas on Jan 6, 2014. [Photo/IC]
Qualcomm Inc, under investigation for possible monopolistic practices in China, said it had no direct financial links with an antitrust expert sacked from a government advisory post after being reported he had received payments from the firm.
The San Diego-based company has been under investigation since November by the National Development and Reform Commission (NDRC), one of China's three antitrust regulators, over how the company licenses its patents and prices its chipsets.
Qualcomm is among an array of firms that have been scrutinized by the government as China intensifies efforts to bring companies into compliance with its 2008 anti-monopoly law.
As part of the NDRC probe, Qualcomm hired Global Economics Group to produce an economic analysis for submission to the regulator, Christine Trimble, a spokeswoman at the chipset maker, told Reuters on Thursday.
She said the Chicago-based consultancy employed Zhang Xinzhu, a member of the Chinese Academy of Social Sciences (CASS) and one of China's leading antitrust experts, to co-write the report.
Zhang was dismissed from the State Council's expert commission on competition issues for taking "huge rewards" from Qualcomm, Xinhua News Agency reported on Wednesday.
"Qualcomm paid Global Economics its standard rates for the firm's services," Trimble said, and did not have "any financial dealings" with Zhang directly.
David Evans, chairman of Global Economics Group, declined to comment.
The Qualcomm analysis was submitted to the NDRC in May and had three principal authors, including Zhang. Earlier, the 40-year-old professor also provided expert analysis for several domestic conglomerates including China Mobile, China Telecom and China Unionpay, as well as foreign firms involved in antitrust investigations such as Yum! Brands Inc.
"Hiring economists to provide such economic analysis to antitrust authorities is routine practice in government investigations in China and around the world," Trimble said.
The NDRC said in February that the chipmaker was suspected of overcharging and abusing its market position in wireless communication standards, allegations which could see it hit with record fines of more than $1 billion.
Under the six-year-old anti-monopoly law, the NDRC can impose fines of between 1 and 10 percent of a company's revenues for the previous year.
China Daily reported earlier that more than 1,000 Chinese and overseas companies in the auto industry, including manufactures, suppliers and dealers, were involved in anti-monopoly investigations.