For fans of online role-playing game World of Warcraft and McDonald's, it may be a great experience to enjoy the food with game characters around.
In order to entice younger customers, McDonald's has opened Warcraft-themed outlets in Shanghai where it's giving away virtual items, such as magic turtles, tied to the popular online game.
The promotion was launched on Sept 24 and will last until the end of the year. It is MacDonald's first tie-up with a computer game in China. The fast-food joint apparently launched this move to win back its Chinese customers who were scared away by the food safety scandal.
It main supplier in Shanghai was accused of selling expired meat in July, forcing it to pull the related items off the menus for a time.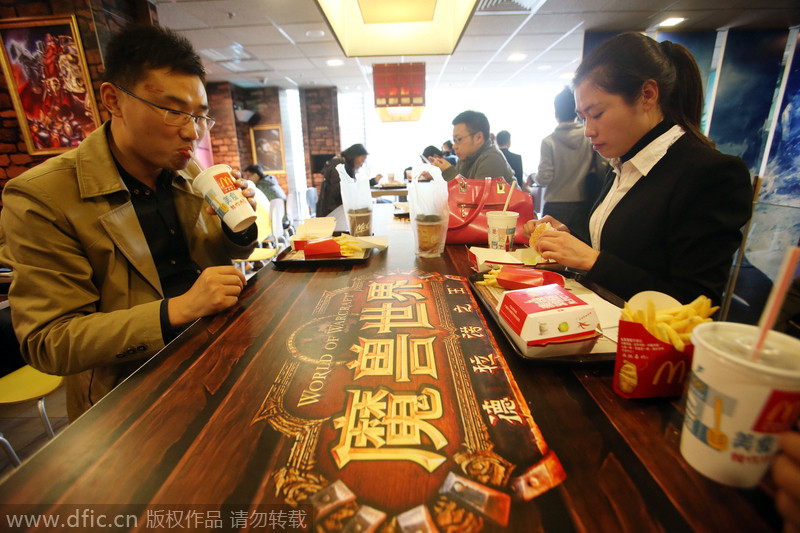 Customers at the World of Warcraft-themed McDonald's restaurant in Shanghai, Nov 19, 2014. The tables are decorated with the pictures of the online role-playing game. [Photo/IC]