OPEC reaches 'historical' output cut in Algiers meeting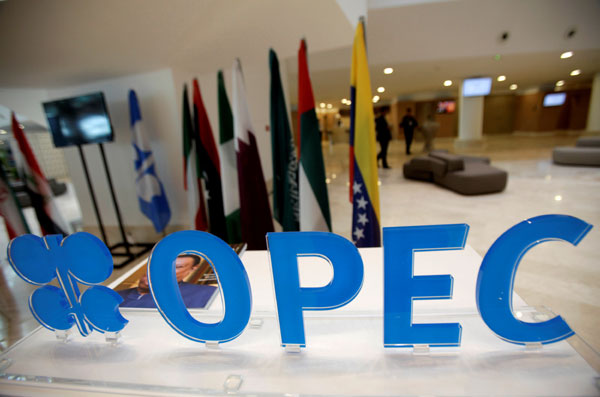 OPEC logo is pictured ahead of an informal meeting between members of the Organization of the Petroleum Exporting Countries (OPEC) in Algiers, Algeria September 28, 2016. [Photo/Agencies]
The North African nation proposed Saudi Arabia, one of major oil producers, to cap its supply to around 10.3 million barrels a day. It also proposed Iran to limit its supply to 3.7 million barrels a day.
Algerian Prime Minister Abdelmalek Sellal on Tuesday met with Saudi Deputy Oil Minister Prince Salman bin Abdul Aziz bin Salman Al-Saud and Iranian Oil Minister Bijan Namdar Zanganeh.
Sellal attempted to approach divergent views between Iran and Saudi Arabia to facilitate the process of the informal OPEC meeting, which is seen as an opportunity to reach an agreement to either freeze or reduce outputs.
Algeria made considerable diplomatic efforts in the last few months to persuade OPEC and non-OPEC producers to gather "informally" in Algiers to revive the slumping oil market.
Algerian Energy Minister Noureddine Bouterfa said earlier this week that oil price at $50 to $60 per barrel would be favorable for both consumers and producers, as it would help maintain investments and therefore assure the availability of this key energy product in the long term.