Family of Chinese man killed in US relives memories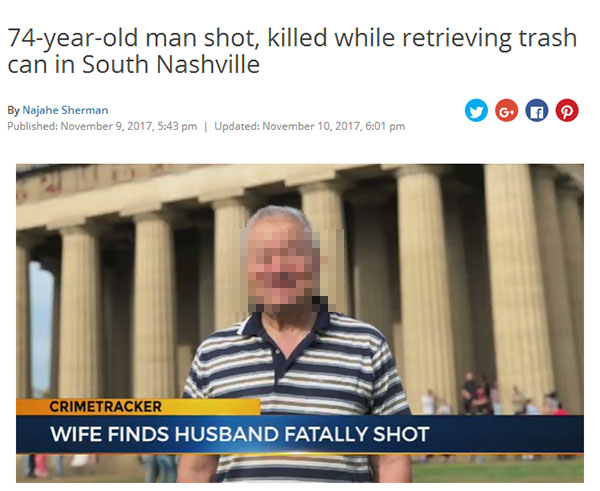 A screenshot from US news media wkrn.com shows shooting victim Wang Ruxin in file photo. [Photo/chinadaily.com.cn]
The family of a 74-year-old man who was shot and killed while getting his trashcan from outside his Nashville home shared the memories of that fateful day, according to the Beijing News.
Wang Ruxin, a husband and father who had retired from the education bureau in China, was visiting his son since September when he was killed shortly before 4 pm on Nov 9 along Claiborne Street.
"The local police told me there might be four suspects, and two suspects - a 15-year-old girl and a 14-year-old boy - were arrested," said Wang Yun, the victim's son.
The motive for the fatal shooting remains under investigation.
"Although my father could not speak English, he was always smiling," said Wang Yun. "I don't understand why someone would be so cruel to such a nice person."
"When I heard about shootings in Las Vegas and Orlando, I felt they are very far away from me, but that's not the case," said Wang Yun.
Wang Yun said he wasn't at home when his mother Zhai Yongling heard two gunshots outside the house. Panicking, Zhai looked for her husband and ran outside to find him near some trees across the street, about 10 meters from her son's home.
"I saw him lying there," Zhai said, using her son as a translator. "He wasn't breathing."
"My mother and I couldn't sleep on the first day after the event. We just talked about my dad," said Wang Yun.
Wang Yun came to the United States in 2000, and worked as a computer engineer at Vanderbilt University in Nashville, Tennessee.