Efforts needed for sustainable projects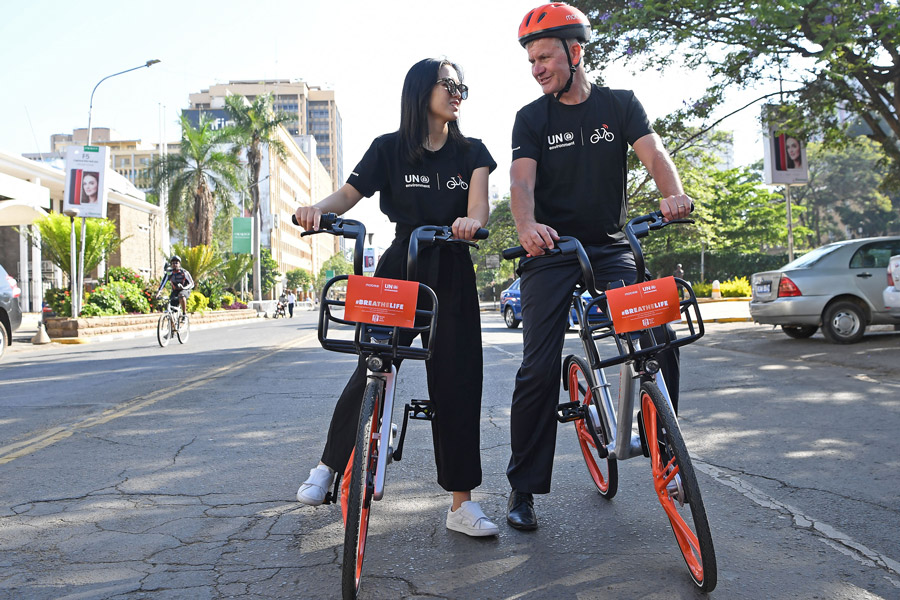 For the Third United Nations Environmental Assembly in Nairobi, Kenya, people show their dedication to nature in a ride organized by Chinese bike-sharing company Mobike and the UN on Dec 3. [Photo/Xinhua]
Good government policies and implementation, coupled with strong collaboration with the private groups and the civil society, will help countries involved in the Belt and Road Initiative build green and sustainable projects, experts said.
Professionals meeting in Nairobi before the opening of the Third United Nations Environmental Assembly agreed on Sunday that efforts are needed to not only accelerate completion of these projects but also to ensure that they bring long term, eco-friendly benefits to citizens.
While closing the UN Science Policy Business Forum on the Environment, Miroslav Lajcak, president of the UN General Assembly, said bringing together the science, business and public sectors was the right step toward removing artificial barriers.
"Actions by the business community are essential, and government policies need to be informed by science in the interest of the people."
Erik Solheim, executive director of UN Environment Program, said the world had reached a watershed moment, one in which challenges will be turned into opportunities.