The diplomatic stage of 2014 was as busy as that of previous years but showed some new trends. Instead of making negotiations with stiff faces, more and more world dignitaries found soft diplomacy a good way to score points on the global stage. A variety of global events prove that doing business in a soft way could receive unexpected results.
First lady diplomacy
After Chinese President Xi Jinping and his wife Peng Liyuan made trips to Russia and Africa, the term "First Lady diplomacy" became a hot media topic. The First Lady is a key component in a country's image. As partner of the head of state and a representative of that country's women, she has a unique advantage in speaking for the country (with both words and actions) in diplomacy, international issues, public services and philanthropy.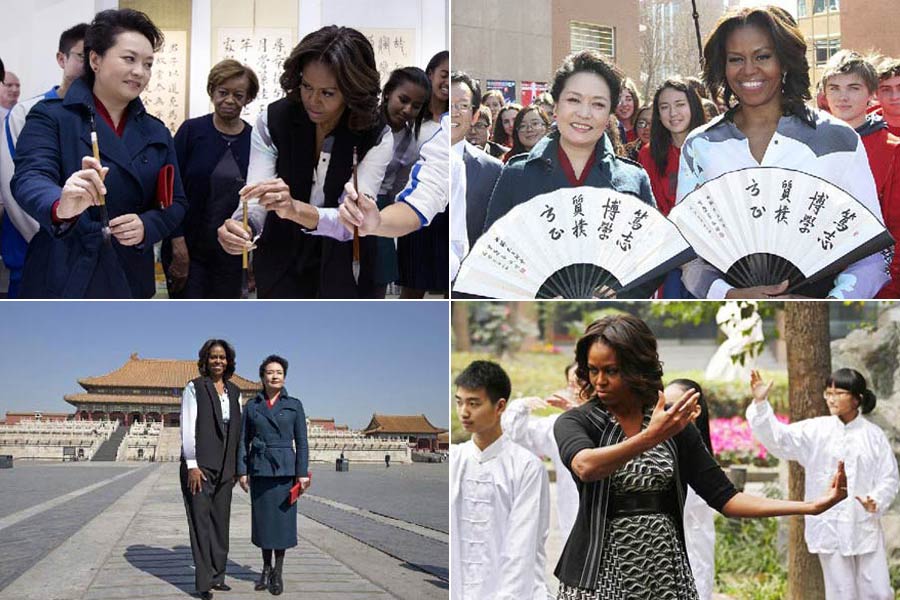 Peng Liyuan, wife of Chinese President Xi Jinping gives a cordial reception during US first lady Michelle Obama's China visit in March, 2014. 
Related: US first lady visits China