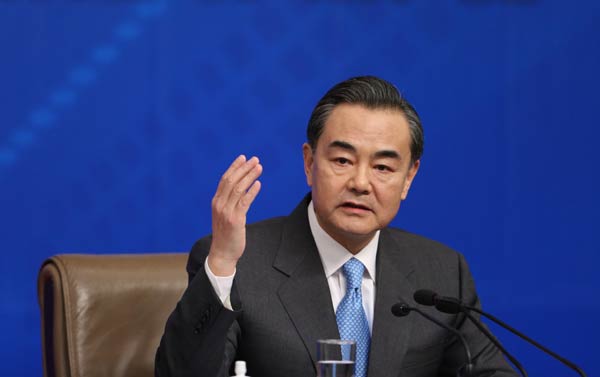 Wang Yi, China's Foreign Minister.
BEIJING -- Foreign Minister Wang Yi on Wednesday attended the opening ceremony of the Symposium on the International Development and China's Diplomacy in 2014 co-hosted by China Institute of International Studies and China Foundation for International Studies and delivered an address titled "2014 in Review: A Successful Year for China's Diplomacy".
The following is the full text of the address:
It gives me great pleasure to attend the Symposium on the International Development and China's Diplomacy at the end of the year to review major global trends and the performance of China's diplomacy in 2014. I hope we will engage in in-depth discussions at the symposium and work for further success in China's diplomacy in the new year.
In 2014, the world experienced a new round of turbulence and instability following the international financial crisis. Conflicts in some regions kept flaring up, the road to global economic recovery remained treacherous, and the transformation of the international order gained momentum. The call for peace and development was stronger, so was the call for cooperation and change and for building a community of shared interests and destiny.
In 2014, the central leadership of the Communist Party of China (CPC) with Comrade Xi Jinping as the General Secretary accelerated the comprehensive reform and advanced rule of law in an all-round way, and it led the 1.3 billion Chinese people in a relentless effort to realize the Chinese dream of great national renewal. On the external front, China remained committed to pursuing peaceful development and win-win cooperation and played a constructive role in upholding peace, stability and development in both our region and the world.
On the diplomatic front, we explored new theories and practices for conducting international relations, participated in global economic and financial governance, engaged in friendly exchanges with countries in all major regions, and worked for the peaceful resolution of hotspot issues in some regions. These efforts created an enabling environment for China's domestic development. Building on the good start last year, we have continued to achieve major progress in China's diplomacy this year.