In today's trending, a little boy's summer vacation as an adorable "monk" stirs up the Internet, a young girl who should be enjoying her teen years stands barefoot on blades to help support her family, a man builds a "helicopter" for his mom but needs a special parking spot and water helps get a buffalo out of a 13-meter deep pit.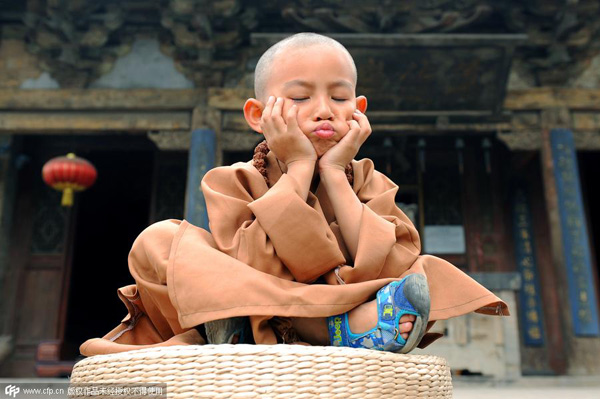 Ke Le meditates at the temple. [Photo/CFP]
Cute little monk causes online stir
A four-and-a-half year old boy who has been spending a unique summer vacation at a temple in Shanxi province has caused a buzz online after photos of him were uploaded by some Chinese media.
"Isn't he the cutest little monk you've ever seen?" many Internet users have said in their comments after seeing the photos.
At first glance, anyone would definitely think the boy, Ke Le, is a regular little resident of the Zishou Temple in North China's Shanxi province. He wears a tailor-made monk costume, wears the same haircut as the adult monks, does chores at the temple and practices kung fu.
However, it turns out Ke Le is only experiencing a short but meaningful summer vacation at the temple. His father sent him there to learn some kung fu moves and traditional Chinese culture.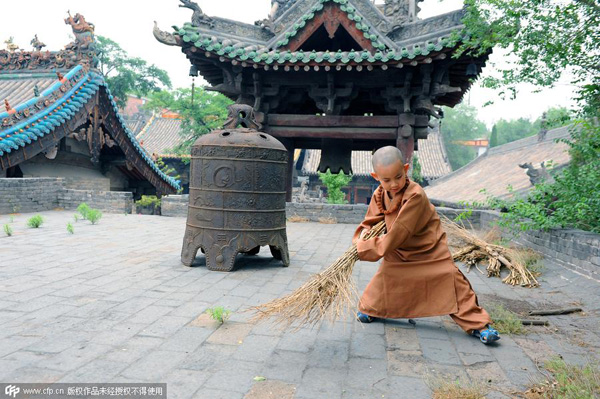 Ke Le helps clean the courtyard of the temple. [Photo/CFP]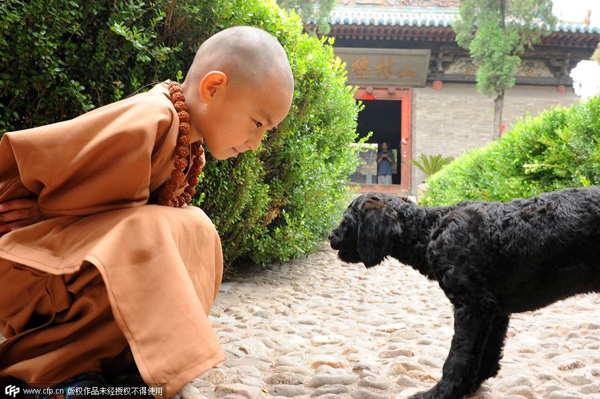 Ke Le plays with a puppy at the temple. [Photo/CFP]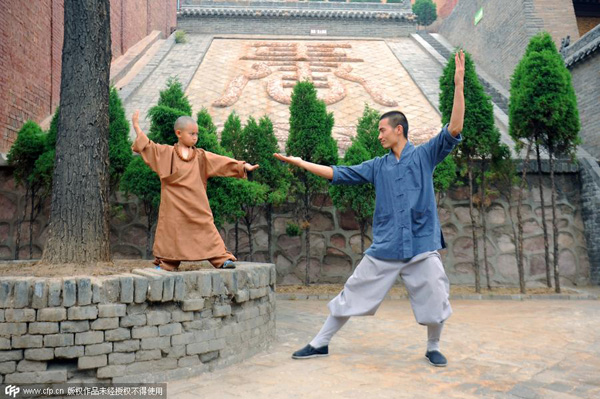 Ke Le practices kung fu with a monk. [Photo/CFP]
In our next story, a young teenager performs a painful stunt to earn money for her family.