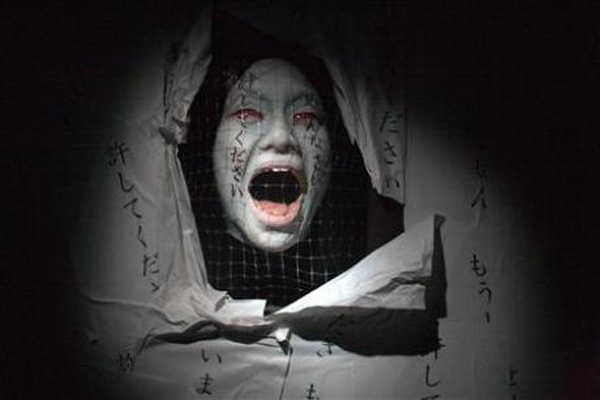 A ghost figure is pictured at a haunted house in a amusement park in this file photo. [Photo/Agencies]
Haunted house turns out to be prostitution den
Creepy shadows seen at night at an abandoned workshop near a graveyard in eastern China's Wenzhou city fueled rumors that the building was haunted. But when police investigated into the matter, they discovered it was actually an illicit prostitution den.
A 58-year-old local from Wushiling village, Wenku town was the first to notice scary white shadows appearing at the windows at night.
Several other farmers who passed the supposedly deserted facility also thought they saw strange happenings at night. During the day, the door and windows were all closed.
Local police started to investigate. Usually, two women would enter the room at around 7 pm while a man driving a motor tricycle would deliver some men there later.
On June 9, local police nabbed five suspects at the site. A man, who was recently laid off work, has been charged with organizing the ring and detained. The other four suspects have been put under administrative detention.
That's all for today's trending, do check back tomorrow for more.