In today's trending, a bus that offers free gold, a woman shows age not a barrier in pole dancing, Great Wall 'appears' in E China, and a tip on how NOT to secure your car.
Golden ride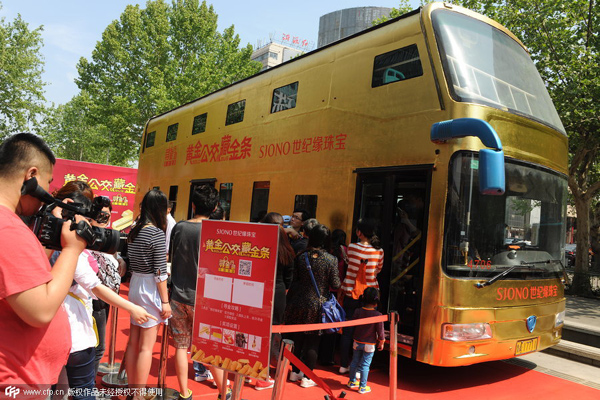 A golden bus on Quancheng road, Jinan city, Shandong province, April 25. [Photo/CFP]
SJONO, a jewelry company, has created a golden bus to attract attention in Jinan city, Shandong province on Saturday.
The bus is decorated with gold leaf and has hidden gold bars and rings inside. People can go inside the vehicle to look for hidden gold and can keep it if they find it. The gold decorations on the bus are worth five million yuan in total.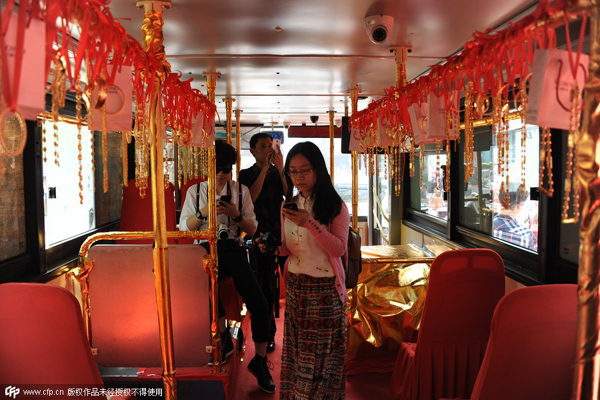 People look for gold inside the bus. [Photo/CFP]